Vivian's Story: The Next Best Thing to Being There
There's nothing quite like the joy of welcoming a baby into the family and many new parents spend hours staring at their little one, marveling at every sound and movement. But when a newborn requires a stay in the Neonatal Intensive Care Unit because they've made an appearance weeks too soon or are born with complications, taking in those precious moments can become challenging.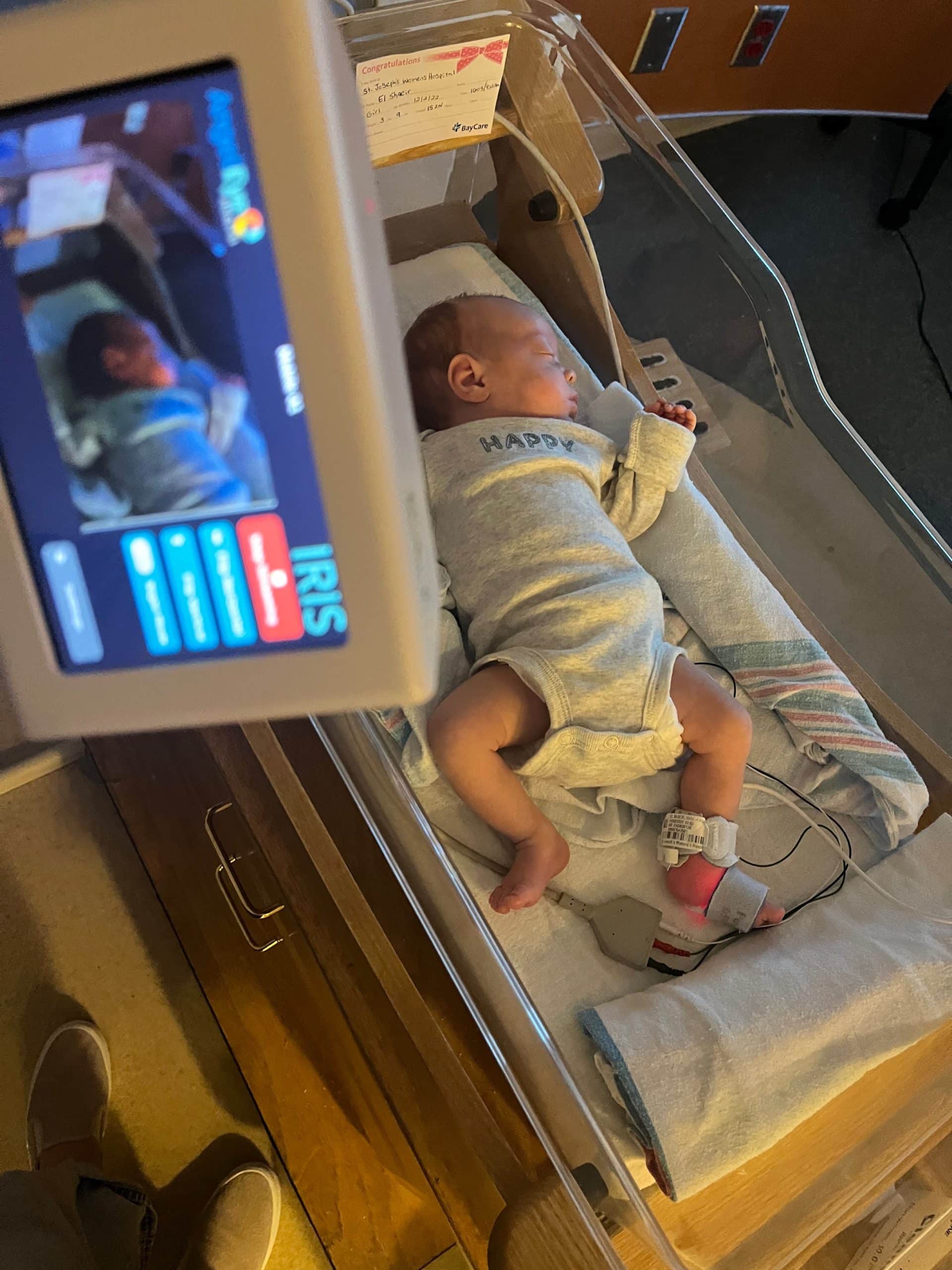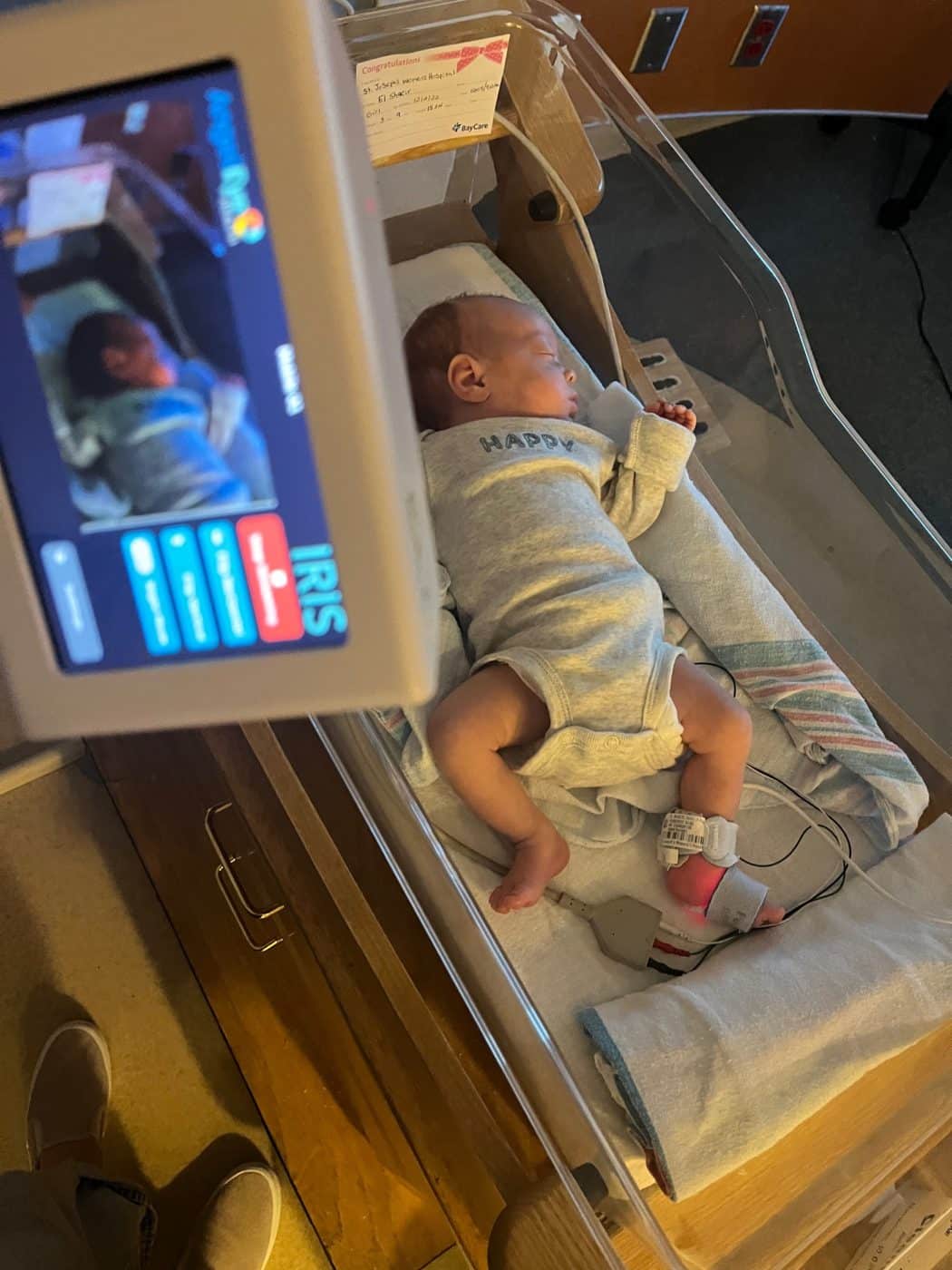 Imagine what it must feel like to finally meet their bundle of joy but know they can't take them home? For Yana El Shaeir, that became an unexpected and frightening reality. Yana's first pregnancy was going along smoothly until she started having contractions at 29 weeks and her daughter Vivian made a far-too-early entrance into the world.
"Thankfully she was born without any serious issues," explains Yana, "but she was so tiny and vulnerable. She needed the support of the NICU to continue developing properly."
Vivian spent two long months in the NICU. Those first few weeks of trying to be at Vivian's bedside 24/7 were exhausting for Yana, especially since she was recovering from her own major surgery – a C-section that was necessary to save Vivian's life.
"I knew Vivian was in good hands, but I couldn't help wanting to be with her every minute. She was slowly meeting all her milestones, but her situation was still precarious," shares Yana. "It was really hard to step away even though I knew I needed to take care of myself, too."
Fortunately, shortly after Vivian's birth, St. Joe's started offering parents a new way to stay connected when they couldn't be there in person. The AngelEye NICU Camera System is state-of-the-art technology that brings live-streaming video to family members anywhere, anytime, on any device. Care teams can share patient status and memorable moments with real-time texts, pictures, and recorded videos, keeping families up-to-date even when they can't be there physically.
"That was a game changer," shares Yana. "I could go home at night, get some rest, and still keep an eye on my baby girl. Plus, the AngelEye system enabled her care team to send me updates and messages, which helped me feel a little more in control and less anxious when I couldn't be there."
Knowing she didn't have to rely on a phone call to find out what was going on gave Yana so much peace of mind when she couldn't be by Vivian's bedside. Mixed in with the more clinical updates on Vivian's progress, Yana also appreciated getting light-hearted messages "from" her daughter like, "Hi mom, I just had a delicious breakfast" or "Look how cute I am in my new outfit".
"Without the AngelEye I would have spent my nights calling every hour or two for an update but being able to see my little girl whenever I wanted and get regular feedback on her progress made the time she was in the NICU so much easier."
Yana, and other NICU moms using the service, have even found an unexpected but welcome benefit from the AngelEye system.
"Because I couldn't nurse Vivian myself, I was pumping my breast milk so it could be given to her. And I found that being able to see her as I did so really helped with my milk supply. Something like that which seems so basic was very impactful for me."
The response to AngelEye from St. Joe's NICU families has been overwhelming. At one of the most difficult times of their lives, AngelEye helps give them one less thing to worry about, with many of our parents describing the experience as the next best thing to being there.
Yana certainly agrees, but there's no doubt she's now relishing every "in person" moment she spends with Vivian, who is home with her family where she belongs – and thriving.
"I honestly don't think I could have left the hospital as often as I did without having the AngelEye available. As much as we'd like the rest of our life to stop when something like this happens, that's not always a reality. People have jobs to go back to and family to take care of and don't always have the option to be at the hospital 24/7. I am so grateful not only for the sense of comfort the AngelEye system gave me, but for the level of care Vivian and I experienced at St. Joe's for those two months. It's still hard to put into words how much I appreciate everything they did for us."