The Barrow Family: St. Joe's Provided Hope During a Risky Time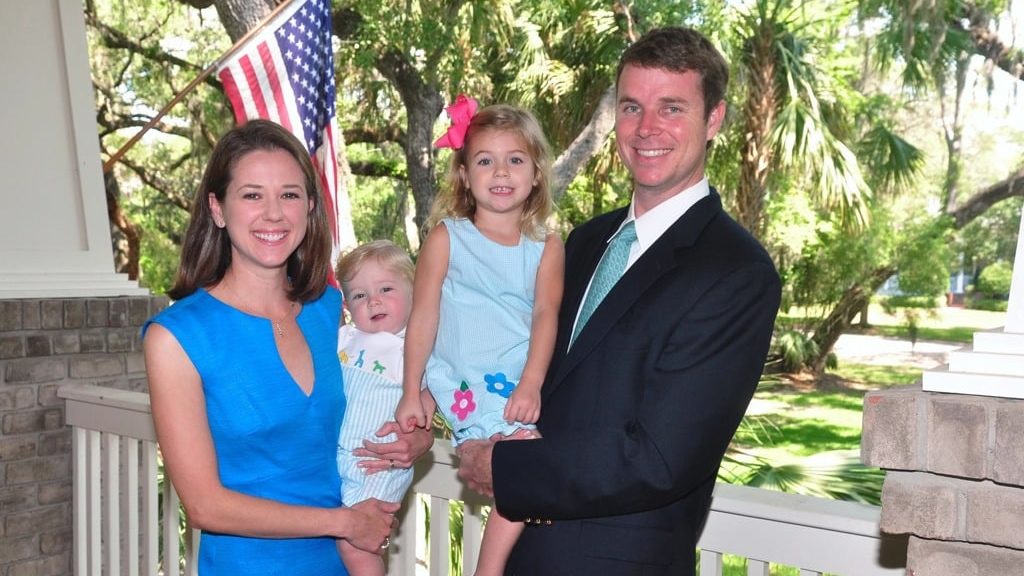 When Heather and Bennett Barrow's daughter was born in 2006, she represented the third generation of her father's family to make their entrance into the world at St. Joseph's Hospitals. A little over two years later her parents were thrilled to learn they'd be back at St. Joe's expanding their family once again. But their joy soon turned to fear when Heather's water broke unexpectedly at 24 weeks.
There was an extremely high likelihood their son would arrive within 48 hours, which was not an ideal scenario.
"The statistics for babies delivered that early are grave," explains Bennett. "Prematurity is the leading cause of newborn death and disability among infants, including developmental delays, chronic respiratory problems, and vision and hearing impairment."
The Barrows were understandably concerned – but they placed their trust in their faith and the expertise of the medical team at St. Joe's.
"Almost before we knew what was happening, they had a plan in place to keep our son in utero where he would be safe," shares Heather.
For the next 8-1/2 weeks Heather remained at St. Joe's on complete bed rest. She received steroid shots to help her son's lungs develop and was monitored very closely to ensure he stayed put until the last possible moment.
Every day the Barrows wondered, "Is he going to come too soon?" and every day that passed they breathed a sigh of relief.
"It was so nerve-wracking," notes Bennett. "Not just what was going on with the baby, but being away from home for so long, juggling the needs of our two-year-old with making sure Heather was getting the care she needed. It was overwhelming."
Adds Heather, "But the doctors and nurses were absolutely wonderful. Not only did they take care of me and my unborn baby medically, but they were so supportive and comforting. Until you spend as long as I did in the hospital, I don't think you realize how important that is to your overall well-being. They kept me calm and hopeful, and I know my baby felt that."
At 32 weeks Hilliard Barrow decided it was time to meet his parents, and with a full head of blonde hair and a hearty scream, he made his 4lb 11oz presence known.
Miraculously Hill, as his parents call him, was born without any major health issues, but his early arrival meant he wasn't completely out of the woods and needed to spend about three weeks in the NICU.
Once again, the Barrows were impressed. "It wasn't simply the care our son was receiving. We shared our journey with many other families, some dealing with outcomes far worse than ours, and consistently, the level of care we witnessed all around us was extraordinary. We felt so blessed and wanted to show our gratitude with more than just a thank you," shares Bennett.
Once Hill was home and they could catch their breath after the whirlwind of their experience, the Barrows started making small donations to the St. Joseph's Children's Hospital Foundation.
Heather launched a non-profit in partnership with St. Joe's called High Risk Hope, which organizes thousands of NICU knapsacks and bed rest baskets filled with carefully curated items to help other families dealing with pre-and post-birth complications, and also provides in person support through visits and other donations.
Bennett has been a St. Joseph's Hospitals Foundation Board Member since 2011 is honored to also be giving back in such a meaningful way.
"This Board is full of very vibrant, energetic, collaborative individuals who pretty much all have a deep personal connection to St. Joe's and work hard on behalf of the hospital's mission," says Bennett.
It's a mission which played an important role in the health of his son, whose precarious start has left him with some mild lingering issues but who is otherwise a typical and healthy teenager.
"I know the generosity of others is what made it possible for St. Joe's to have the resources and expertise necessary to make a difference in my son's life. And my wife and I are committed to making sure that keeps happening for others in our community."