St. Joe's is More Than Just the Local Hospital. It's Part of Our Community.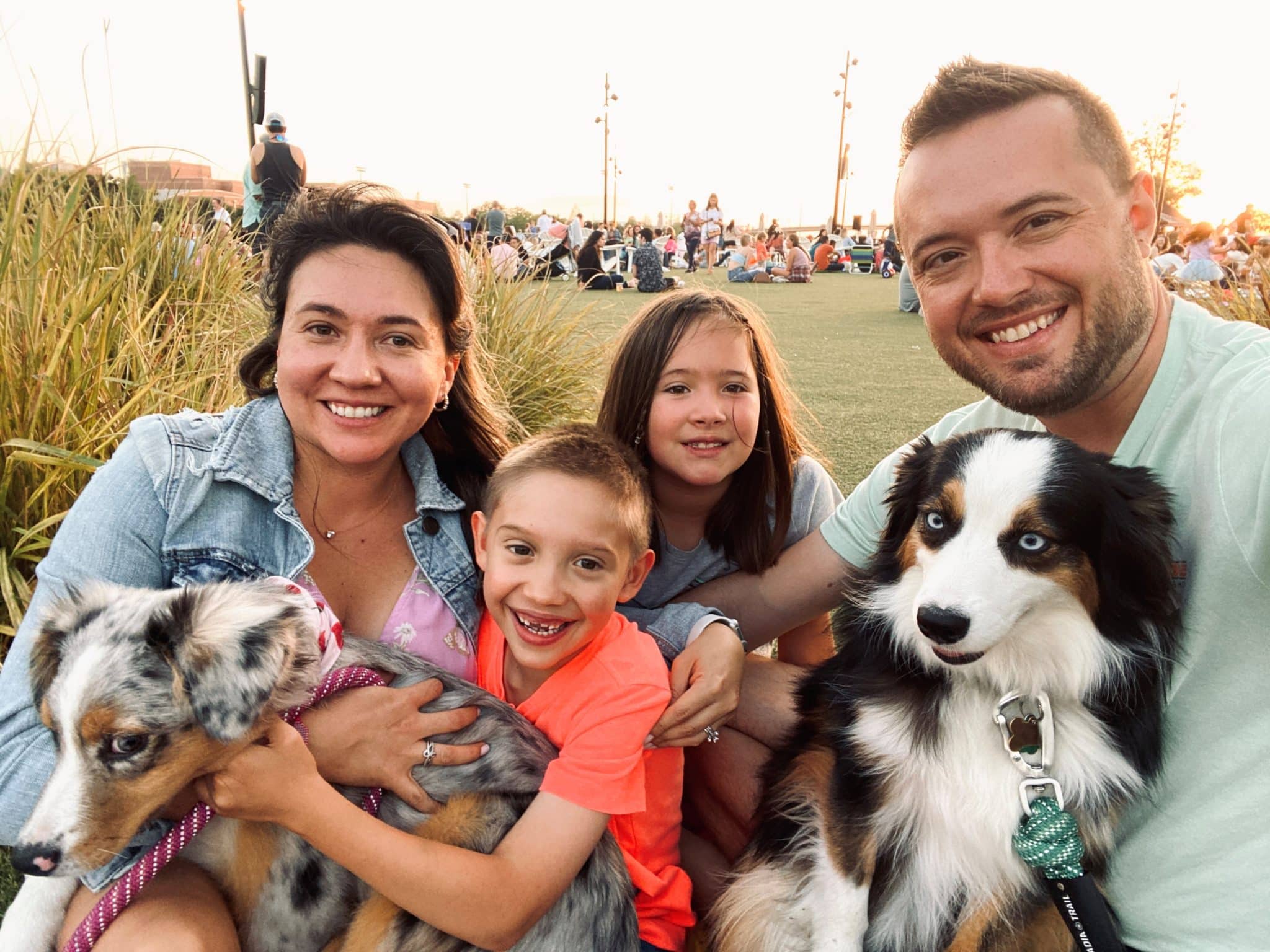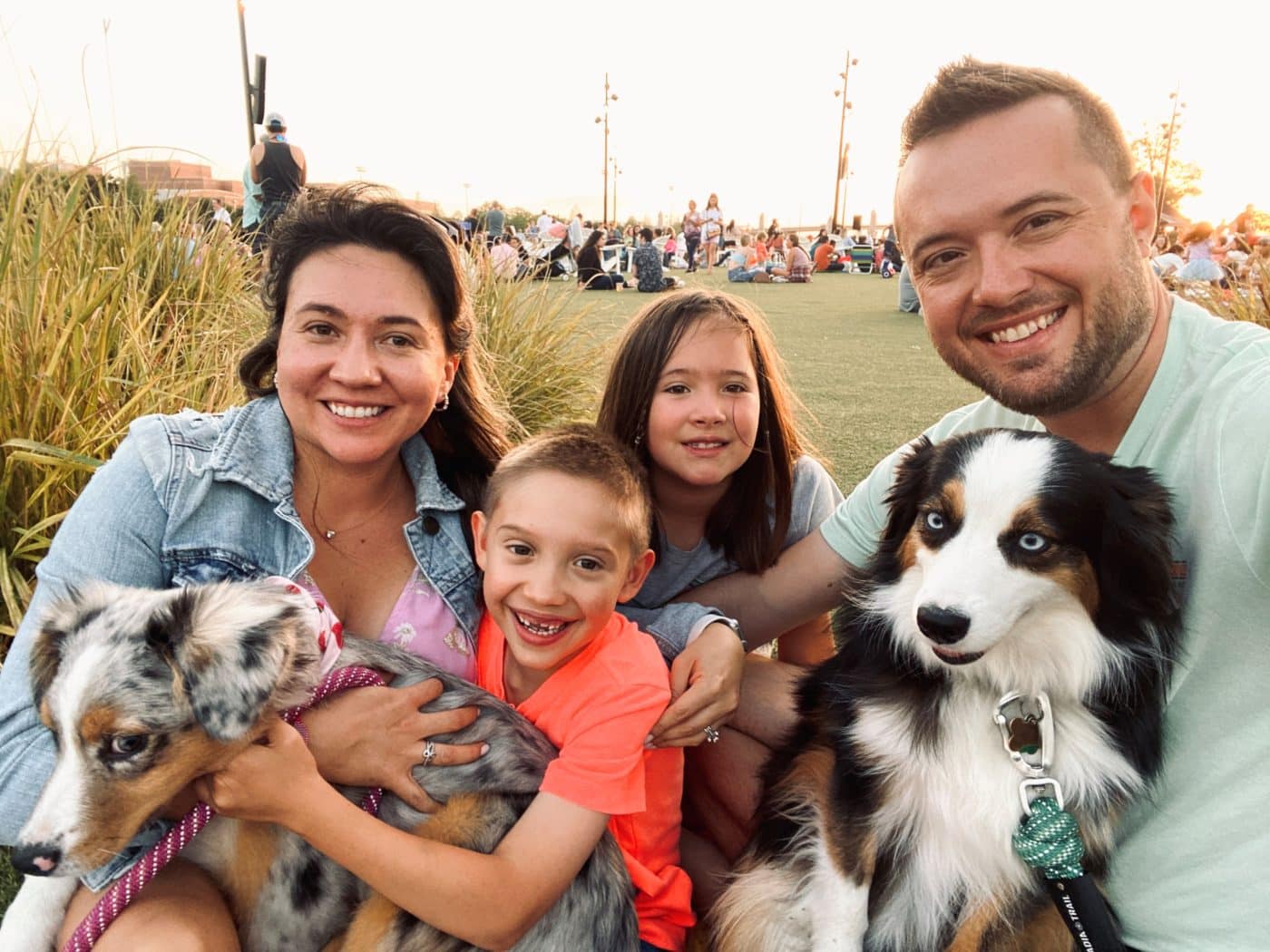 Early in 2020, Karen and Micah's two children, Dexter and Hadley, were lounging in one of the family's hammocks enjoying the sunny weather. Soon their giggles turned to tears when they both fell off and Dexter hit his head.
"The kids are in them all the time and the hammocks are very low to the ground, so I wasn't initially concerned, but after some time had passed Dexter wasn't acting quite right," says Karen. "Call it a mother's intuition but I knew he needed to get checked out sooner rather than later."
Two active children meant the family was used to their fair share of bumps and bruises but had never made the trip to an ER until then.
"We didn't know what to expect but when we arrived at St. Joseph's Hospital-South they took Dexter in quickly and did lots of scans to check for any internal bleeding," explains Micah. "Thankfully, there seemed to be no issues from the fall, but they found an abnormality in one of the scans. They wanted to evaluate further, so we were referred to a neurologist at St. Joseph's Children's Hospital."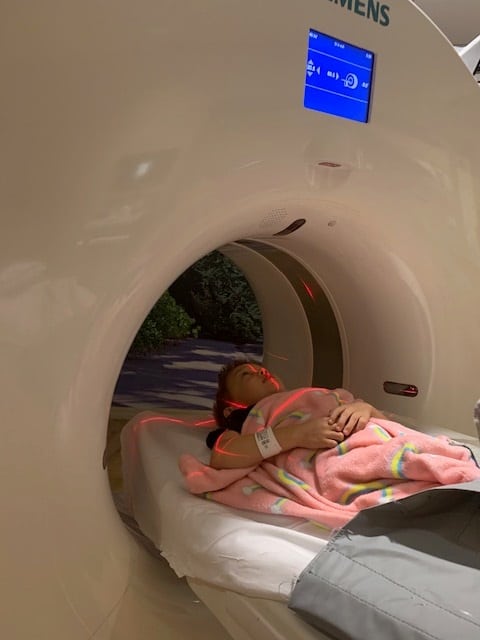 An MRI in March confirmed the neurologist's suspicions. Dexter had a structural defect where the lower part of his brain was pressing on and through an opening in the base of his skull and cerebellum into the spinal canal. The medical term was one Micah and Karen had never heard before: Chiari Malformation. The condition can often be treated conservatively, but Micah's was so severe his doctors couldn't understand how he was able to walk and talk. It would require surgery, and the sooner the better.
"We went to the ER that first night expecting maybe a mild concussion. We were in no way prepared for Dexter's eventual diagnosis, but I can't say enough about the care he received from that very first visit."
The good news: Dexter's neurosurgeon at St Joe's was one of the most well-known pediatric neurosurgeons in the country and this type of surgery was one of his specialties.
The bad news: It was now March of 2020 and the world around them was about to shut down due to COVID. Though the hospital would remain open, elective surgeries would need to be postponed – and Dexter's surgery was defined as elective.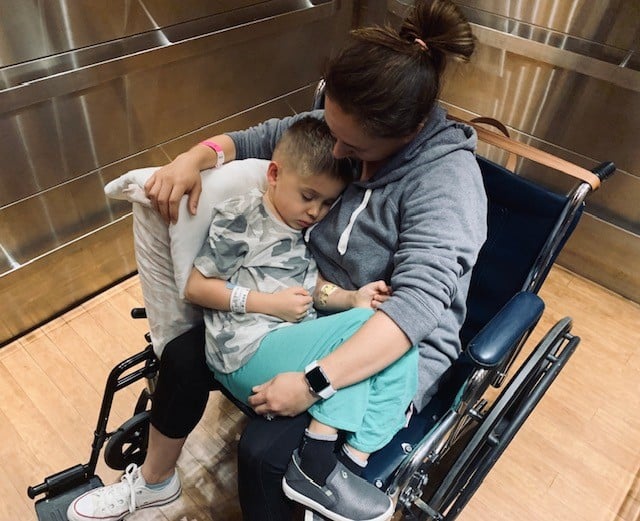 "It came right down to the wire. But Dexter's doctor did everything in his power to schedule Dexter's surgery that very last day – I think this may have even been the last elective procedure done. Who knows how long we would have had to wait if the doctor hadn't made it happen," shared Karen. "At any moment Dexter could have become paralyzed. It wasn't a risk his medical team was willing to take, and we feel so blessed that they moved mountains to get him taken care of."
Having a child undergo major surgery is stressful for any parent. Going through that in the beginning of a pandemic is even more nerve-wracking. Micah's surgery was successful, but the five days he was in the hospital recovering were governed by a whole new set of rules.
Recalls Micah, it was rough. "Only one of us could be there at a time. But somehow, the team at St. Joe's made it all work – even though all of it was very new to them as well. They kept Dexter calm and happy and they kept us feeling cared for too."
Which didn't really surprise Micah. As an architect who'd been working with St. Joe's for many years, he knew the care there was exceptional.
"In my professional life I've had the opportunity to get to know the staff and the leadership at St. Joe's and I've dealt with many different departments. And I have consistently been impressed with the dedication, expertise, and genuine care and concern that everyone on the St. Joe's team exhibits. Their philosophy is truly patient, and family focused and that experience is one of the reasons I completely trusted them with my son's care. Brain surgery is no joke so of course we were worried, but I knew Dexter was in the very best hands."
Other than annual MRIs to keep an eye on things, Dexter's life is pretty much back to how it was before the accident. The aspiring engineer loves building things and is planning to erect a mini roller coaster in his backyard with a little help from his grateful dad.
"I've worked with lots of other hospitals, but I really feel a difference at St. Joe's, and it's one of the reasons Karen and I are so happy to give back and support all of the amazing work being done here."
According to Karen, "Micah has always spoken very highly of St. Joes but sometimes until you have a personal experience you don't realize how lucky you are to have the level of care they provide so close to where you live. And it wasn't just the medical care. It was the emotional support they provided. Our entire community supported us during that time – and St. Joe's is very much a part of that community. I never thought about it that way before. It was always just our local hospital. Now I know it is so much more than that. Making sure other kids and their families can get the same loving and expert care we did is why we are excited to continue supporting St. Joe's by participating in their annual Christmas in July Donation Drive and other initiatives. We know first-hand the difference it makes."