Spirit of Children Halloween Partnership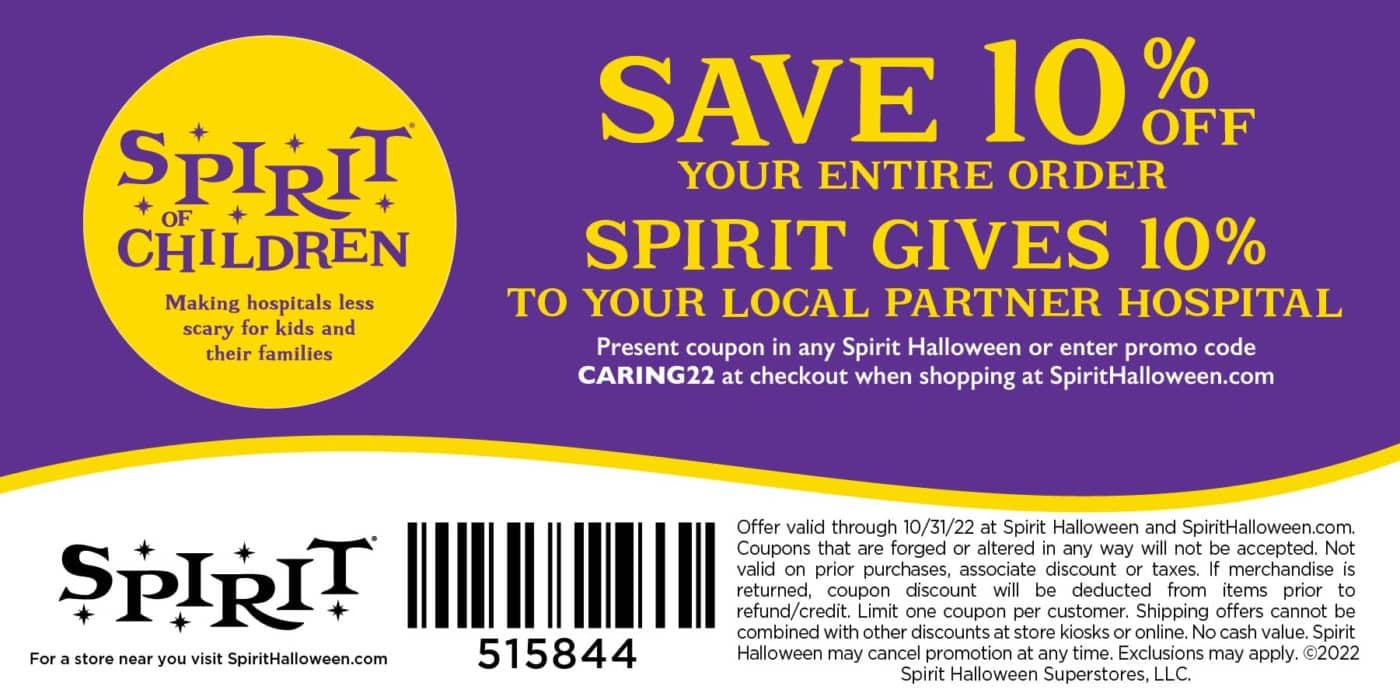 Sparked by the desire to create positive, magical moments for children in need, Spirit Halloween created Spirit of Children in 2006. The unfamiliar surroundings of hospital rooms, the noisy halls, and the daily treatments can weigh heavily on patients and their support systems, so Spirit of Children was brought about to provide some lighthearted and fulfilling experiences that made hospitals less scary for children and their families.
In 2022, St. Joseph's Children's Hospital was added as a Spirit of Children partner hospital, and the effort that has grown to a year-round donation with 154 partner hospitals across the United States and Canada who receive donations from over 1,400 Spirit Halloween stores. 100% of every donation supports the Child Life departments in local partner hospitals.
Rick Tereo, Spirit of Children Team Lead and Director, Corporate Administration, Spencer Spirit Holdings, Inc., says: "We feel a deep sense of pride and privilege in our ability to support the critical work of Child Life at 154 partner hospitals across North America through Spirit of Children. Our fundraising efforts enable Child Life Specialists to provide therapeutic and emotional healing and coping to young patients, while doctors and nurses focus on medical treatment."
Be one of the customers who proudly rings their iconic purple cowbell when you donate to Spirit of Children at checkout this fall, or show the coupon above to get 10% off your order and have 10% go back to St. Joseph's Children's Hospital.