Parade Held for St. Joseph's Hospitals' Volunteers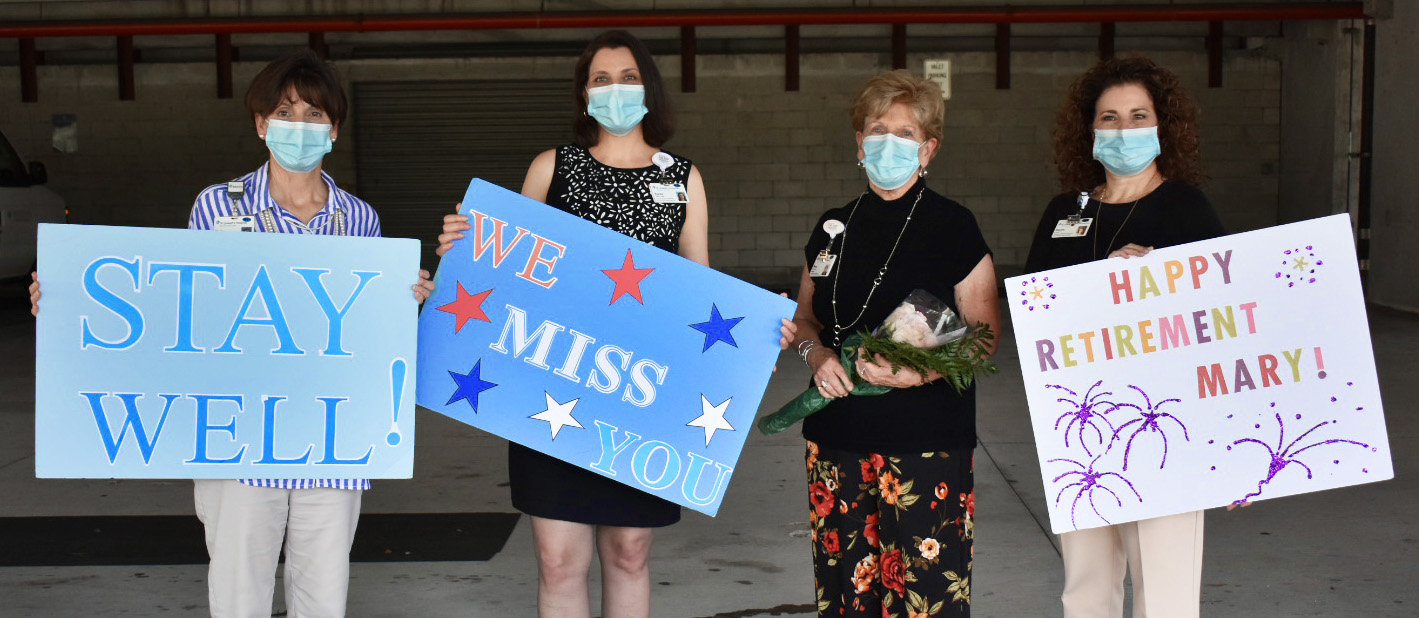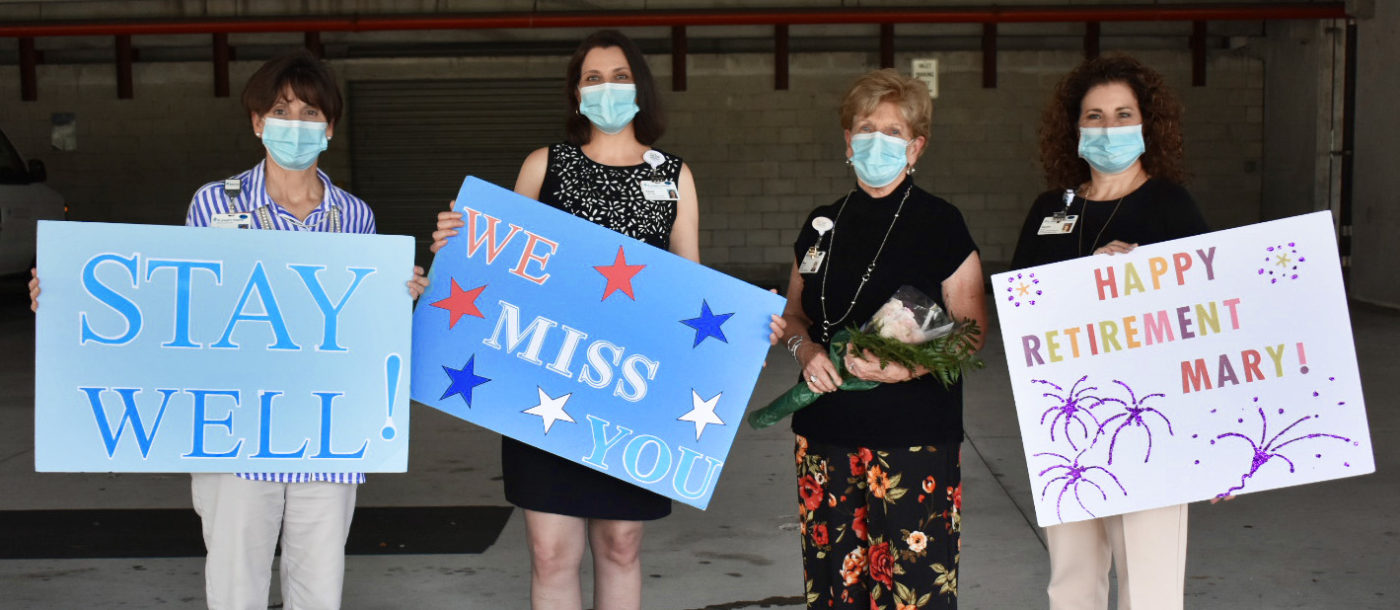 In the wake of the coronavirus restrictions, Volunteer Services at St. Joseph's Hospitals found a fun way to celebrate its volunteers.
A drive-by parade was scheduled at each of the four hospital locations with the volunteer resources team, who acted as a cheering squad, were outfitted with balloons and posters with words of encouragement for our beloved volunteers. Each hospital volunteer was presented with a gift thanking them for their dedication to the hospital.
Karen Telfer, Director of Volunteer Services for St. Joseph's Hospitals, commented, "In our unique circumstances, we wanted to honor our volunteers and allow them the opportunity to remain engaged and contribute. Everyone misses them!"