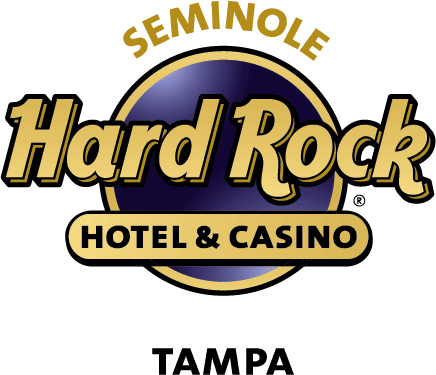 This year's high-energy Holiday Fashion Show is sure to put us in the holiday spirit with the stunning fashions provided by Dillard's International Plaza. Featuring entertainment, professional dancers, and special celebrity models, this stylish production has continued to be one of the most sought-after holiday traditions in Tampa Bay. In addition to the show, attendees will enjoy a fabulous lunch, holiday shopping with our fantastic silent auction items, and many special touches to kick off the holiday season.
Benefiting St. Joseph's Women's Hospital
Friday, November 17, 2023
JW Marriott Water Street
510 Water Street, Tampa, FL  33602
*For your convenience, the JW Marriott Tampa Water Street has reserved a courtesy room block for those interested in staying the night prior to the Holiday Fashion Show at a discounted rate.
To book your room, please visit https://book.passkey.com/go/StJosephsFoundaton or call (888) 789-3090
Be sure to reserve your room by Tuesday, October 17, 2023, so you don't miss out on this opportunity!
10:00 | Registration, Silent Auction, & Cash Bar
11:15 | Seating
12:00 | Fashion Show with Lunch to follow
You may pre-order bottles of wine and champagne which will be set at your table upon doors opening to the ballroom.
Deadline to pre-order is Wednesday, Nov. 8th at midnight.
Sponsorship Opportunities
All levels include ten (10) guests, recognition on invitation (if reserved before September 2), name recognition on our website, social media, electronic communication, and event signage.
Sponsorship Activation Opportunities
All levels include four (4) reservations to the Fashion Show, recognition on invitation (if reserved before September 2), name recognition on our website, social media, electronic communication, and event signage.
Proceeds Benefiting St. Joseph's Women's Hospital
Comfort, compassion, and advanced care are the cornerstones of patient experience for maternity, breast care and women's surgical services at St. Joseph's Women's Hospital. With ten dedicated surgical suites, more than 6,000 surgical procedures are performed at St. Joseph's Women's Hospital each year, giving women the confidence that comes from experienced, expert care.
With funding provided by this year's Holiday Fashion Show, St. Joseph's Women's Hospital will acquire equipment for a new incision-free procedure to help relieve debilitating symptoms caused by uterine fibroids. The National Institutes of Health estimates that 80% of all women will develop uterine fibroids at some point during their lives. Uterine fibroids can cause anemia, moderate to extreme pain, infertility, urinary and bowel problems. Many women do not seek treatment for uterine fibroids because they want to avoid surgery. This innovative treatment, known as the Sonata Fibroid Ablation System combines real-time intrauterine ultrasound guidance with targeted radiofrequency ablation in an incisionless procedure to treat symptomatic uterine fibroids. The procedure is performed as a same day surgery in the operating room, with most patients returning to normal activities the next day and delivers a breakthrough alternative to hysterectomy and myomectomy.
2023 Sponsors
Thank you to our generous sponsors who help make the Fashion Show possible. Your support makes an impact on our programs, facilities, team members – and most importantly – the women and families in our care.
Couture Sponsors
La Cava Jacobson & Goods
Runway Sponsors
Bay Area Building Solutions
Checkmate Escape Rooms
Hyer Family
Christine and Sean Poole
Cherie and Harvey Schonbrun
Designer Sponsors
Kimberly Guy
Payant Wealth Management
Janice Polo
Labelswap
Premier Image
Rooms To Go Foundation
Mary and Bob Sierra Family Foundation
Silver Bay Lending
Taylor Industrial Sales Co.
Elizabeth Wessel
Karen and Lance Zingale
Trend Sponsors
Kathleen Fink
Robins & Morton
SDI Radiology
Dottie Weist and Brenda Sproat
Women's Care Florida
Champagne Station Sponsor
KAM Roofing Services
Photo Op Sponsor
Hachem Investments
Jim and Christie Roberts
Silent Auction Sponsor
cds
Centerpiece Sponsor
Older, Lundy, Koch & Martino
Paddle Sponsor
Commercial Laundries of Florida
Selfie-Light Sponsor
New Legacy Homes