Innovative Technology Will Give A Boost to Breast Cancer Treatment at St. Joe's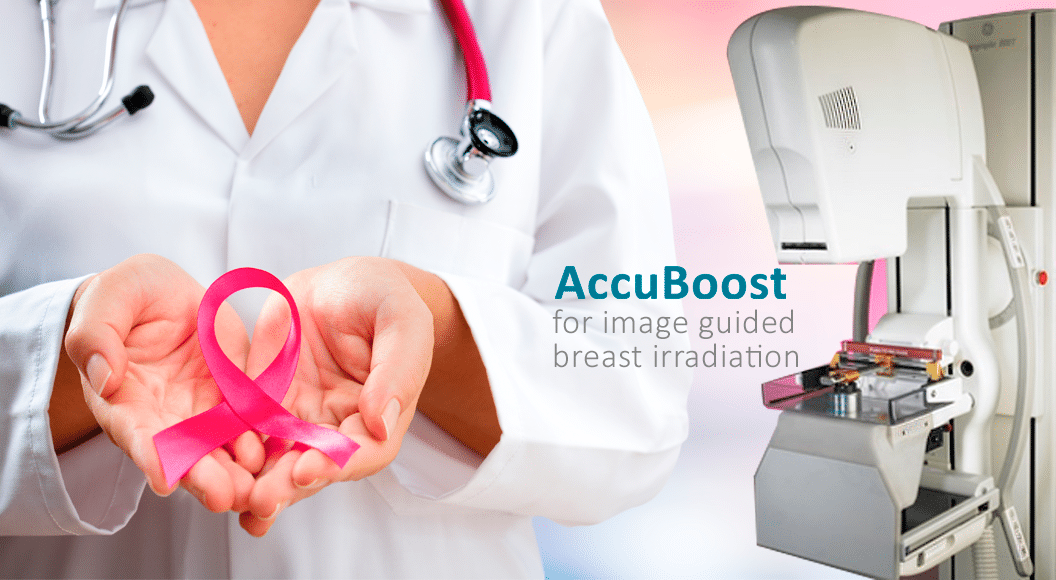 Mothers, sisters, friends, coworkers, family members – one in eight U.S. women will develop invasive breast cancer over the course of her lifetime, making it the second leading cause of cancer death in women. And with this sobering statistic comes the reality that many of us have a personal connection to someone who has fought or is fighting this all too pervasive disease. St. Joe's is committed to fighting right alongside them with plans to add locally exclusive innovative AccuBoost technology to our renowned radiation oncology department – but we need support from our generous donors to make it possible.
Though breast cancer continues to affect the lives of far too many women, improvements in diagnostics and treatments mean more and more patients survive and live their life to the fullest. St. Joe's is proud to play our part by continuing to be at the forefront of offering our community the very best cancer care available – and the AccuBoost is one of the newest tools we hope to add to our cancer fighting resources.
With Cancer Awareness taking center stage this month, we think it's the perfect time to highlight this innovative and unique breast radiation treatment and show why making it available to our radiation oncologists and their patients is so important.
Traditional radiation therapy has long been a staple of breast cancer treatment, but according to Nitesh N. Paryani, M.D., Medical Director of St Joseph's Radiation Oncology, "AccuBoost's more precise and non-invasive technique translates into an improved patient experience with more successful patient outcomes and less side effects."
For breast cancer patients, the highest concentration of residual tumor cells are typically found at or near the tumor bed. Utilizing real-time image guidance, AccuBoost is designed to accurately target these cells and deliver radiation parallel to the chest wall, providing a treatment "boost" where needed while minimizing the impact on the heart and lungs, and dramatically reducing skin irritation. As a result, patients can expect significantly less unwanted short and long-term radiation side effects and excellent cosmetic outcomes.
"Whenever we identify treatment options that have a higher success rate but are also easier on the mind and body than traditional methods, we endeavor to incorporate them here at St. Joe's. That's exactly what the AccuBoost represents, and we are excited to offer this technology to our patients in the coming months," shares Dr. Paryani. "I am always appreciative of St. Joe's efforts to secure tools like the AccuBoost so we can help our patients survive and thrive, and I am grateful to the donors who play such a huge role in making it possible."