"I Don't Have Much Money, But Thanks to Joe's I Have My Life. That's Why I Give."
In 2003, the 63-year-old recalled not feeling well for a few weeks and his sister persuaded him to visit St. Joe's ER.
"I expected to be there for a few hours but not long after I was sent for a cardiac catheterization where it was discovered I needed a triple bypass,' explains John. "I still remember how shocked I felt – and scared."
But John also recalls feeling taken care of at St. Joe's right from the start.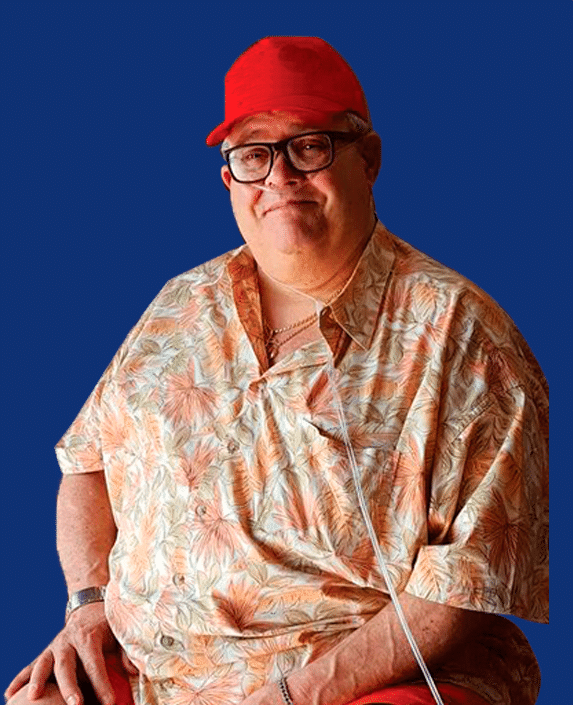 "Everyone – and I mean everyone – who I came in contact with was just so friendly and helpful. The doctors, the nurses, the technicians, even the people who cleaned my room each day. I was dealing with a serious health issue, but I couldn't have asked for a better experience."
While making sure John successfully recovered from his heart surgery was St. Joe's primary goal, alleviating his concern over the associated financial considerations was another.
"Navigating Medicare and Medicaid and insurance can be overwhelming, and I was already going through a lot. But St. Joe's made sure I was covered for the care I needed and that was such a huge burden lifted off me," shared John. "They truly were with me every step of the way."
Since his bypass surgery John has been treated at St. Joe's for a number of additional health issues, including emergency hip surgery in 2018 and ongoing treatment of the COPD which keeps him on oxygen every day.
When asked if there were any special moments that stood out during his many stays at the hospital, John is unequivocal in his reply, saying, "They were all special moments. Every day people greeted me with a smile and lifted my spirits and made me feel like family. Even after I left the hospital, the aftercare and follow-up was just as wonderful."
Though he is on a fixed income, John continues to show his appreciation by supporting St. Joe's as much as he is able, most recently participating in last year's Giving Tuesday event and end of year campaign.
"I may not have much, but they treated me like a millionaire. I wish I could give back like a millionaire, because I can't thank them enough for the way they cared for me. It's the only place I will ever go so I do what I can. Every little bit helps."