How One Mother's Heartache Led to Help for Others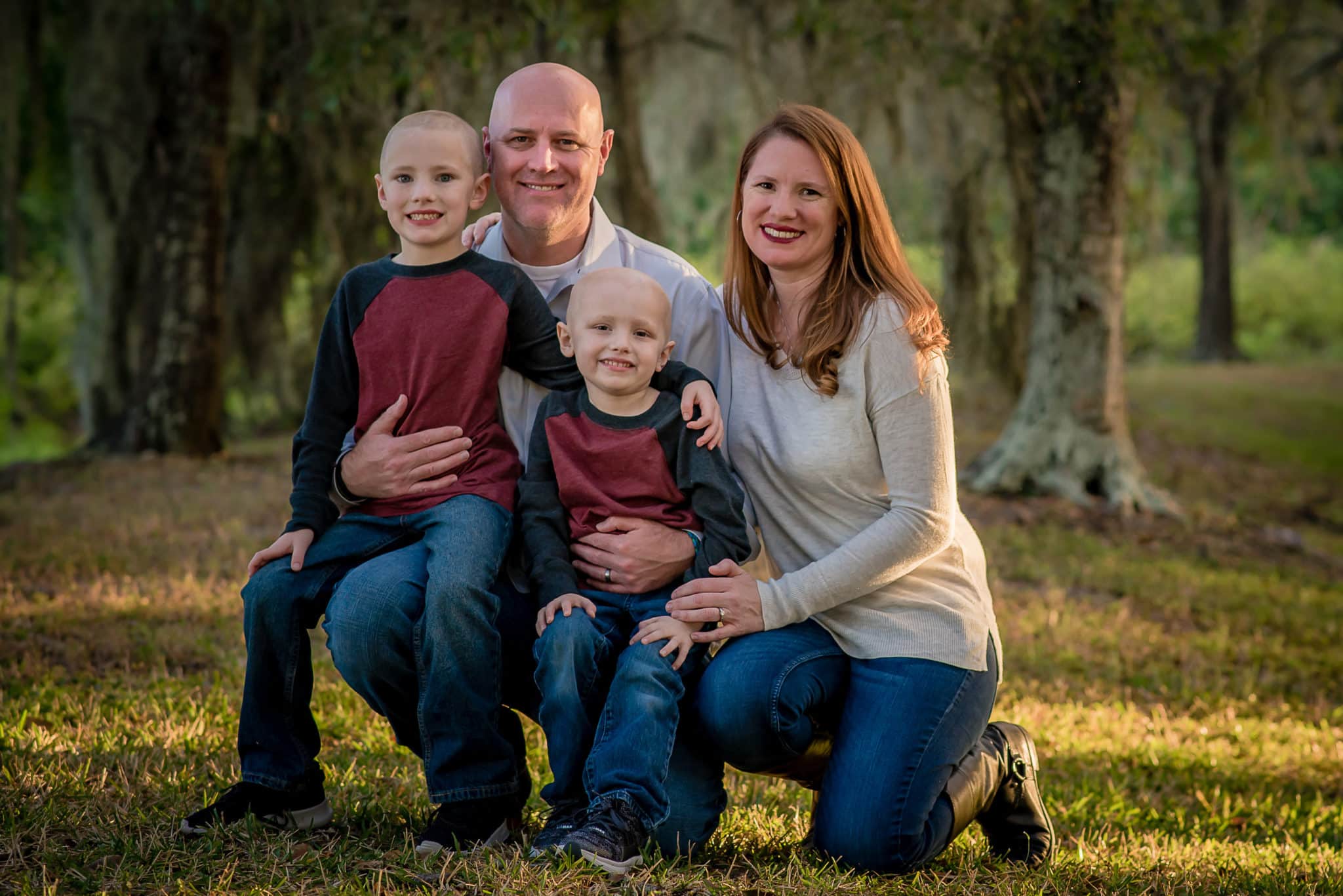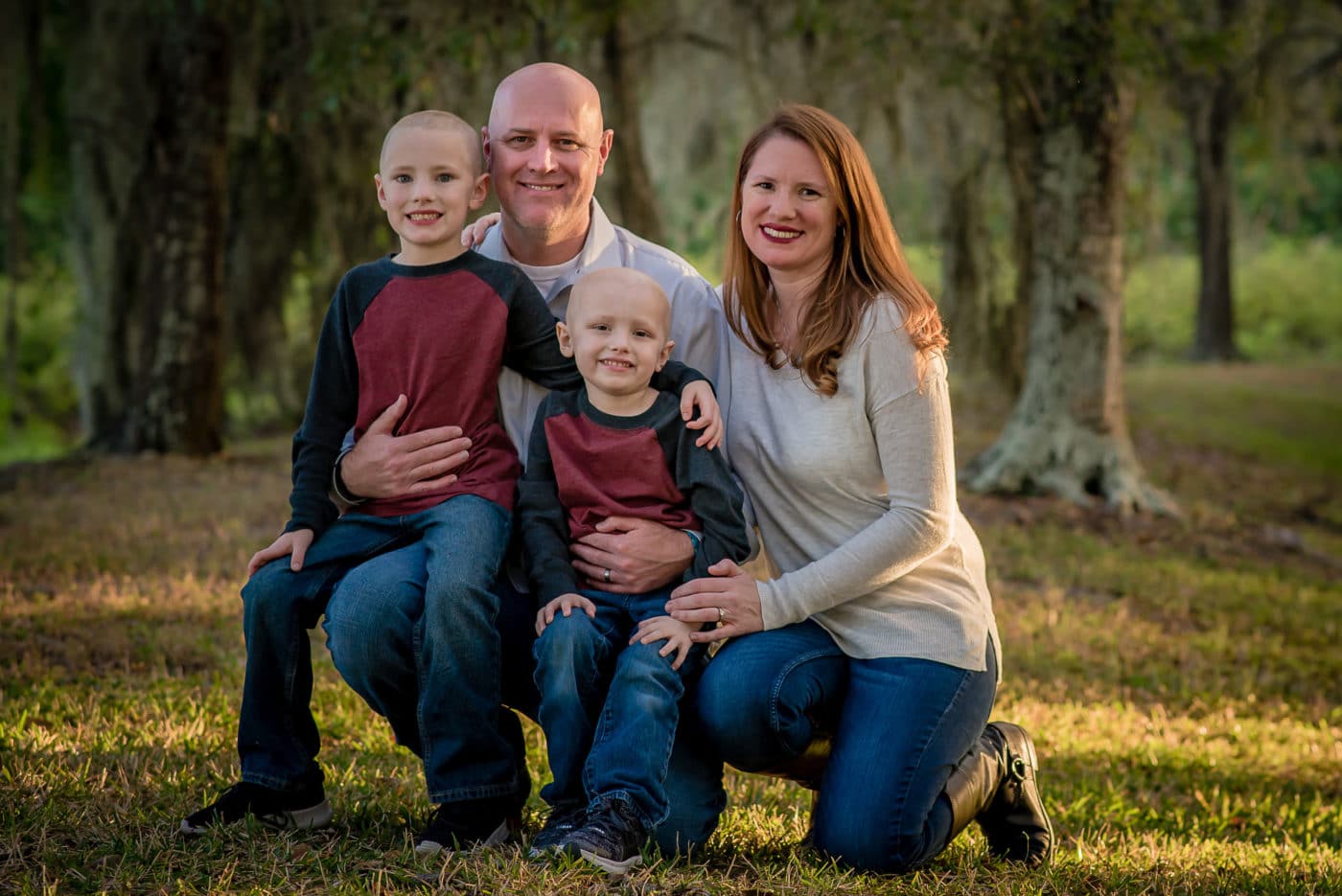 Christen Gray's life was the good kind of busy. A fulfilling career, a loving husband, and two young boys who seemed to have boundless energy meant her days were hectic but happy.
"When you work full time and have two active kids so close in age you have no choice but to be a master juggler of all things," explains Christen with a smile.
She had no way of knowing just how critical that skill would become.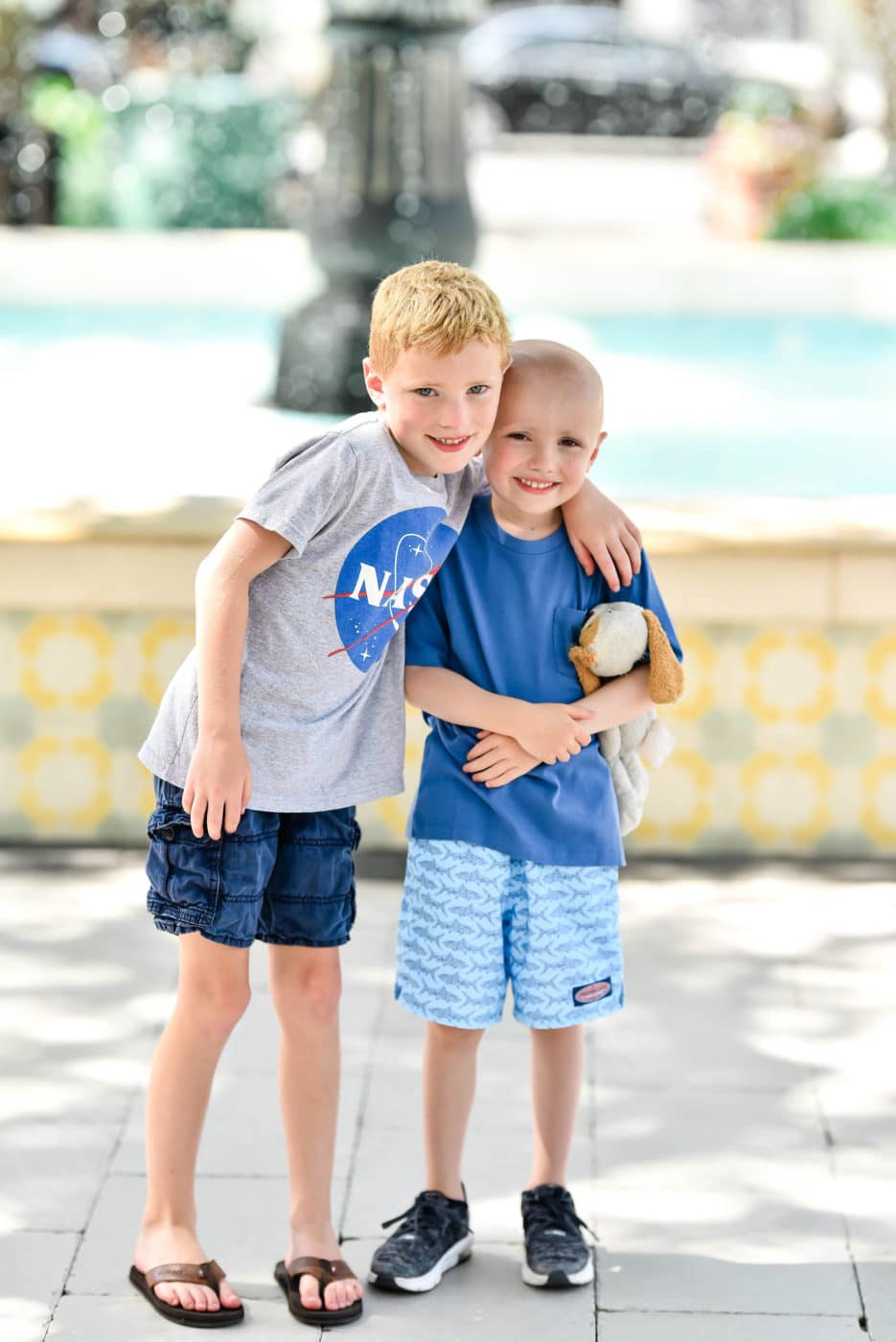 One afternoon, after having spent a fun day jumping around in the bouncy castle at a friend's birthday party, Christen's younger son Finn complained of back pain. Minor injuries here and there usually come with the "boy mom" territory, so Christen wasn't particularly concerned and assumed he hurt himself with one bounce too many. She followed her pediatrician's advice and gave him some Motrin.
But Finn's pain continued to worsen and within a few days it was affecting his ability to walk. An MRI revealed a tumor on his spine and emergency surgery delivered the words that no parent wants to hear: "Your child has cancer."
At just five years old, Finn was diagnosed with an aggressive form of Ewings Sarcoma, and embarked on a journey that would not only impact his family and friends, but ultimately the lives of so many others.
"To say we were shocked would be an understatement," notes Christen. "I mean where do you go from there, when you are faced with the mortality of your child? You feel powerless."
The next year and a half was filled with doctor appointments, chemotherapy treatments, procedures, good days, bad days, news of remission, and then news of the cancer's return.
Through it all, as exhausting and challenging as it all was, Christen continued to be a master juggler – with help from family, friends, and St. Joe's.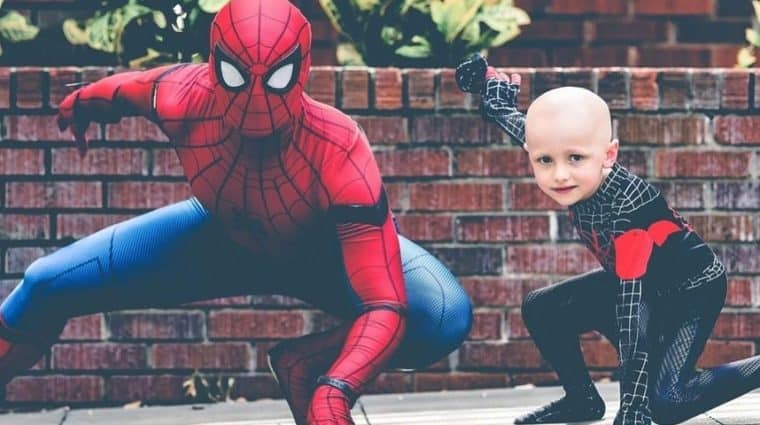 "We cannot be more grateful for the amazing team at St. Joe's Children's Hospital. The level of compassion and care they showed Finn and our family was unbelievable; at times we feel like the only patient in the hospital. The talent of the teams and the oncology department is top-notch, and the nurses are the backbone of the operation. The communication has been stellar, it is as if time stops, and all the doctors are able to pore over Finn's chart and make a plan. I don't know what we would have done without them."
While the team at St. Joe's was doing their thing, Christen added one more thing to her To Do list.
"I spent so much time in the hospital where Finn just slept, and my mind just raced with so many thoughts. I felt compelled to find a way to help increase awareness of pediatric cancers and support kids like my son and families like ours," she explains.
In the quiet solitude of those long days and nights at St. Joe's, Finn's Fighters was born. At a time when every part of her being was focused on her son's battle, Christen still found the strength to consider how she could help others experiencing the same nightmare.
"We were so blessed for the support we received from St. Joe's and our community. Finding a way to pay it forward just seemed like the right thing to do."
Sadly, after multiple rounds of failed chemotherapy, radiation and participation in a specialized trial, Finn passed away on January 21, 2020 very peacefully surrounded by family and his beloved stuffed dog Barkey. But through Finn's Fighters, Christen is determined to honor Finn's legacy.
While she is quick to acknowledge her appreciation for the wonderful care Finn and her family received at St. Joe's, Christen also saw opportunities for ways to provide even more support for others going through the pediatric cancer journey, especially during the initial diagnosis. She shared her thoughts with St. Joe's.
"The willingness of St. Joe's to be open to constructive and positive feedback, and then to act on that feedback really blew me away. That's how you know they are truly committed to their patients."
Christen is extremely proud and excited to be part of a very special partnership between Finn's Fighters and St. Joe's that will fund a new position to support our patients with pediatric cancer. This specially trained therapist will be available to families, not only at the time of diagnosis, but throughout their cancer journey, acting as a conduit to help set up therapy services tailored to meet their needs.
"Nothing will ever make hearing the words 'Your child has cancer' better, but having someone with you when you hear them, and having a dedicated resource available to assist these families as they navigate such a roller coaster of emotions will make a real difference. I know the heartbreak of this journey, but I also know how much a resource like this will help, and I am so grateful to St. Joe's for working with me to make it possible."
You can learn more about Finn's Fighter's here. Christen and Kate Sawa, president of the St. Joseph's Hospitals Foundation, were recently interviewed on the Live Bold and Boss Up Podcast which goes live Sept. 27 and can be found here: Live Bold & Boss Up on Apple Podcasts. Listen in to hear more about this powerful partnership.