Gift Supports Frontline Workers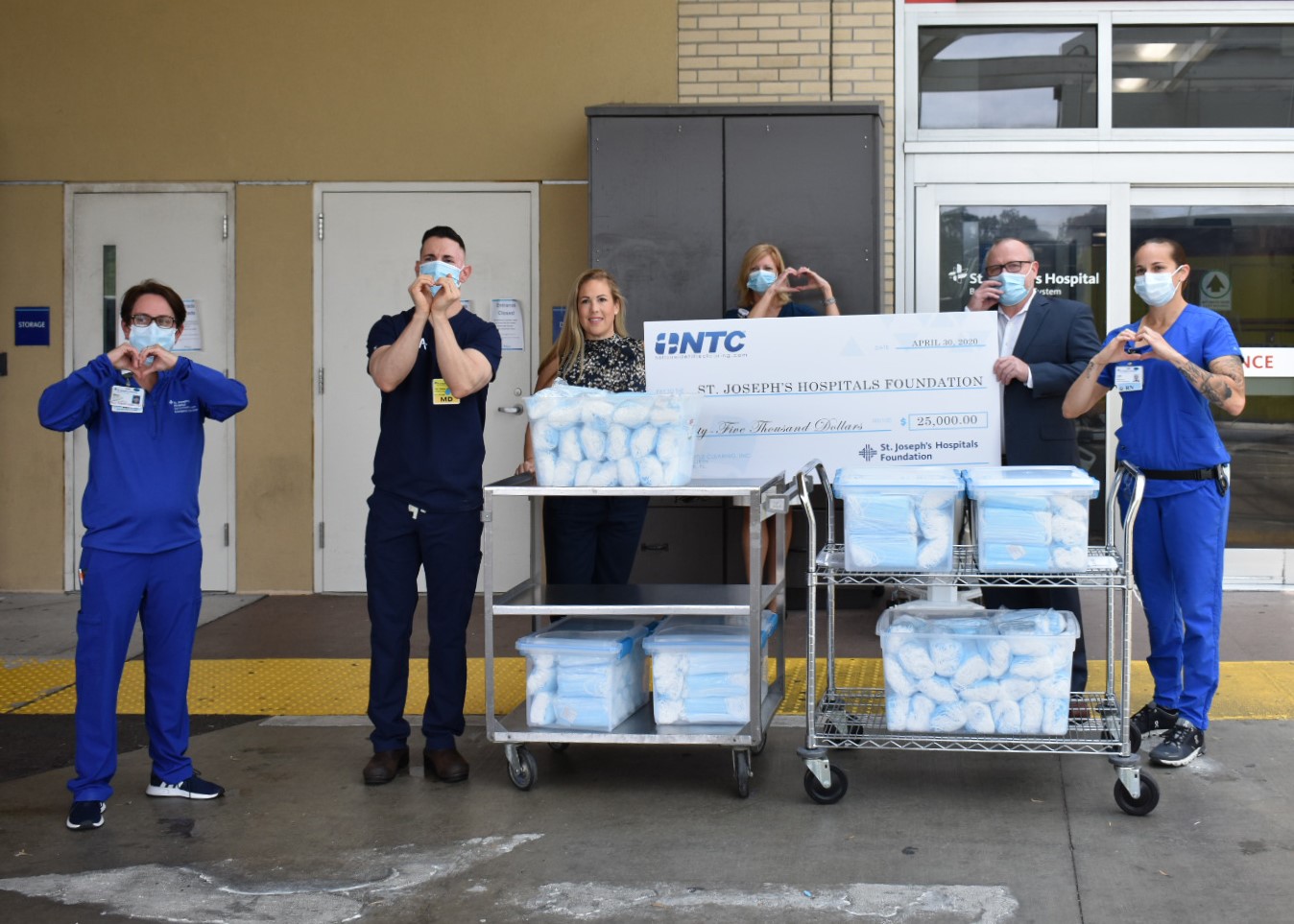 National Title Clearing CEO John Hillman and Co-owner Ed Marsh were looking for ways to give back to the community in the battle against the surging COVID-19 pandemic. With a generous donation of $25,000, they chose to support the Caregiver and Healthcare Worker Fund.
In addition to their monetary donation, NTC partnered with Beauty by Hearth's President and Founder, Prudence Millsap, to donate 8,000 surgical masks for the team members at St. Joseph's Hospitals.
"It's times like these that give all of us the opportunity to give back and to support our communities when they need us most," said Hillman. "While the companies we serve are spread out across the country, the local community has given us a home and staff to do our work and achieve success. It is the people and institutions of the Tampa Bay region that have enabled our success, and when they have a pressing need, we will come to their aid. It's what neighbors do for one another, and I'm proud that our company was in a position to help."
From nurses at the bedside to respiratory therapists trained to operate the ventilators, to environmental services staff who clean and disinfect night and day, to the hospital's facilities staff working overnight to turn regular rooms into infection control rooms, this important fund offers additional support to them all.
The Foundation is prepared to support Covid-19 related hardships in many forms, including basic needs, health, safety and crisis support. Gifts of any size to the Caregiver and Healthcare Worker Support Fund will have a positive impact on the community.