For the Love of Giving – Tom and Robyn Payant
Whether you call them a power couple, a dynamic duo, or just "made for each other," Robyn and Tom Payant – are all this, and more. They are also a gift to their community supporting many charitable initiatives, and groups. St. Joe's Hospitals Foundation is proud to call them dear friends.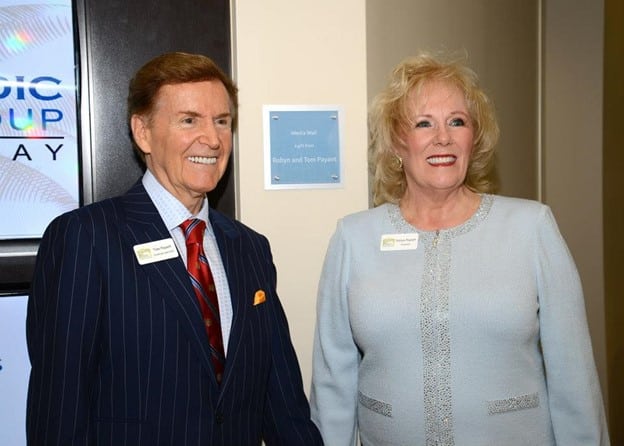 Based in Sun City Center, FL since 1999 – the Payants, who have been married for 36 years, are well-known business leaders specializing in wealth management, tax services, and insurance solutions, to name a few. Four years ago Tom joined our Foundation Board, and has been an integral part including his service on our Planned Giving Committee. Robyn is front and center at our events, a Philanthropic Women member, and is always a leader in supporting our campaigns. The couple has also sponsored a media wall for St. Joseph's Hospital–South, our newest facility addition inaugurated over seven years ago.

"We remember not having adequate hospital services in our community and the challenges it posed to senior citizens especially, it was like an outpost. Doctors came all the way from Tampa or Sarasota. When St. Joe's arrived on the scene, it was a great addition. Everything they do is first-class; we have real healthcare being provided now. It's great to see them grow and expand services," they said.
"We're very proud to be involved with St. Joseph's Hospitals and the Foundation and encourage clients to consider leaving St. Joe's in their will," Robyn adds.
And, when all is said and done, for Tom, it's just about the love of giving.
"We are commanded to give back as Christians. The message is to be involved. Doing things for others without expectation of return – that is the definition of love."