Drs. Kiran and Pallavi Patel and St. Joe's: Doing Good, Together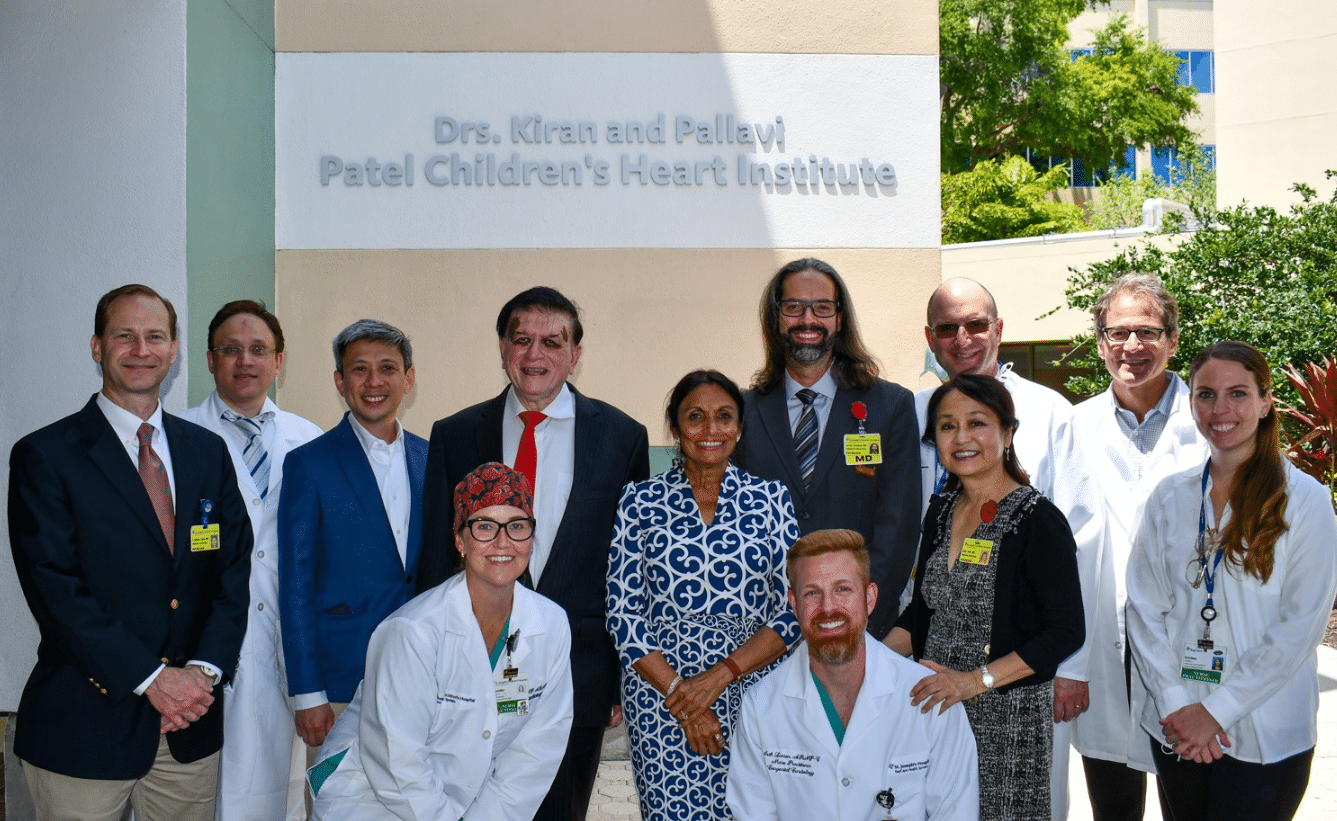 "Do whatever good you can possibly do."
These are words Dr. Kiran Patel heard often from his father and they have been a guiding principle for him and his brothers ever since they were young boys in Zambia.
"My father didn't just say the words, he lived them every single day. So, we grew up living them too," shares one of the Tampa Bay area's most dedicated and big-hearted philanthropists.
As a medical student in India, Kiran met his wife Pallavi, whose own passion for "doing good" was one of the reasons he knew he'd found his partner in life. Today, halfway across the globe, living a life in service of others is both a personal and professional calling for Kiran, an esteemed cardiologist, and Pallavi, a highly regarded pediatrician. There is no doubt their work as physicians has changed the lives of many for the better, but their contributions go far beyond the doors of their own practice.
"Over the years we have been fortunate to experience financial success in our careers but being able to use that success as an opportunity to help others in many different capacities is really the greater achievement," explains Kiran.
And while that's something they've done all over the world, their impact on both the field of medicine in the Tampa Bay area and the health of our community has been nothing short of astonishing.
The Patels hold themselves to the highest of standards in everything they do, and it's no surprise that their generosity is bestowed upon organizations which do the same. That's why we here at St. Joseph's Children's Hospital are both proud and humbled that our Heart Institute has been recognized by this remarkable couple as a healthcare facility worthy of not only their investment – but also their name.
The Patel Children's Heart Institute at St. Joseph's Children's Hospital combines a multidisciplinary group of board-certified physicians, advanced practitioners, and dedicated nurses with the most technologically advanced resources available to treat a wide variety of mild to highly complex heart conditions. Many of our treating physicians are well-recognized within their specialties for their contributions to the treatment of congenital heart disease.
The Patel Children's Heart Institute at St. Joseph's Children's Hospital is home to the largest congenital heart disease program in West Central Florida. We treat patients throughout their entire lifetime, starting as early as in the womb and continuing through late adulthood, offering them support and guidance through every step of the care journey no matter what stage of life they're in.
Our team's collective knowledge and expertise allows us to provide the highest quality heart care to our patients and attain surgical outcomes that regularly exceed the national benchmarks as reported by the Society of Thoracic Surgeons (STS).
Making sure patients both young and old receive the very best care is at the heart of everything Drs. Pallavi and Kiran Patel do – and the same holds true for St. Joe's. This extraordinary relationship with two such remarkable visionaries and humanitarians means our community members will continue to have access to the most innovative cardiac care available right here in their own backyard. Because just like Dr. Patel's dad – and the family he inspired – we are committed to doing whatever good we can possibly do.