St. Joseph's Hospitals Foundation works with the Tampa Bay community to identify the areas of greatest need – and giving support has never been easier. We invite you to contribute in a way that is meaningful to you by designating your gift towards a specific project.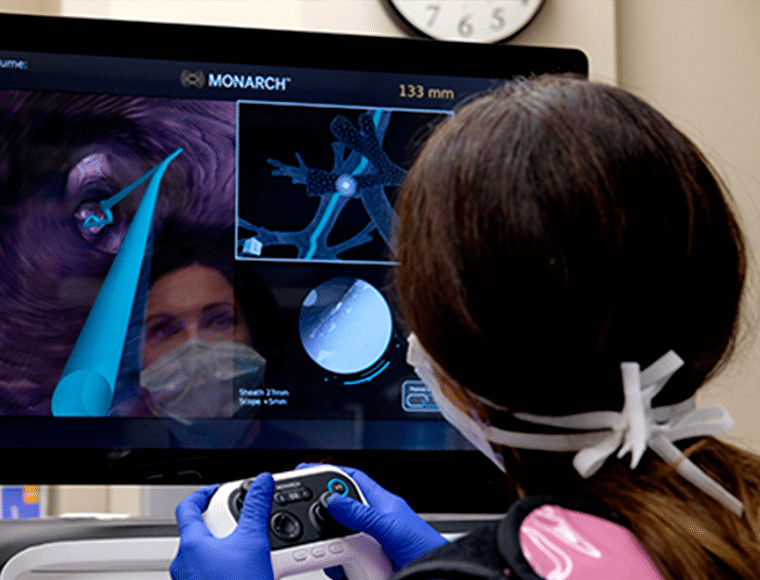 The Monarch Robot
This innovative technology allows physicians the ability to scope lungs with greater range, vision and control. This one stop shop can biopsy and remove cancer nodules all within one scope. This diminishes more painful procedures and allows the patient to recover faster.  It is also an invaluable tool to diagnose conditions.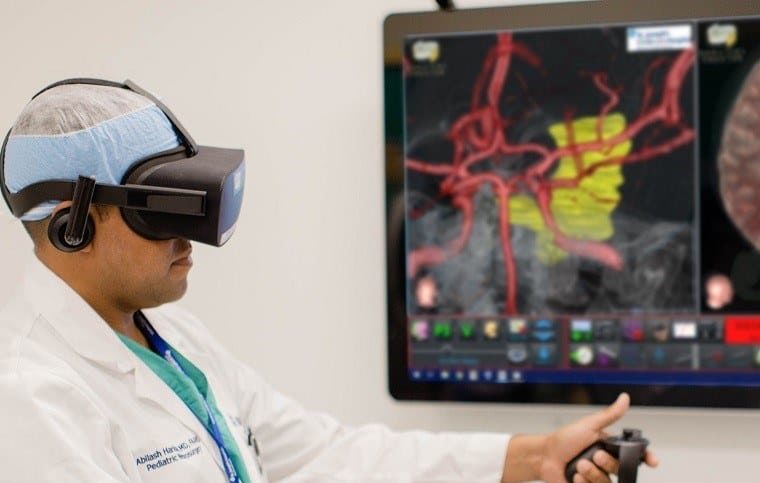 Surgical Theater
The Precision Virtual Reality medical visualization platform by Surgical Theater offers an intuitive and immersive approach to surgical planning and patient engagement, allowing surgeons to walk with the patient inside a 360° model based on their own CT and MRI, demonstrating customized digital treatment plans for patients. This quantum technology will give patients and their families a better understanding of the surgical approach, and surgeons the ability to plan and prepare for complex surgeries in a way never before imagined.
Give To The Children's Hospital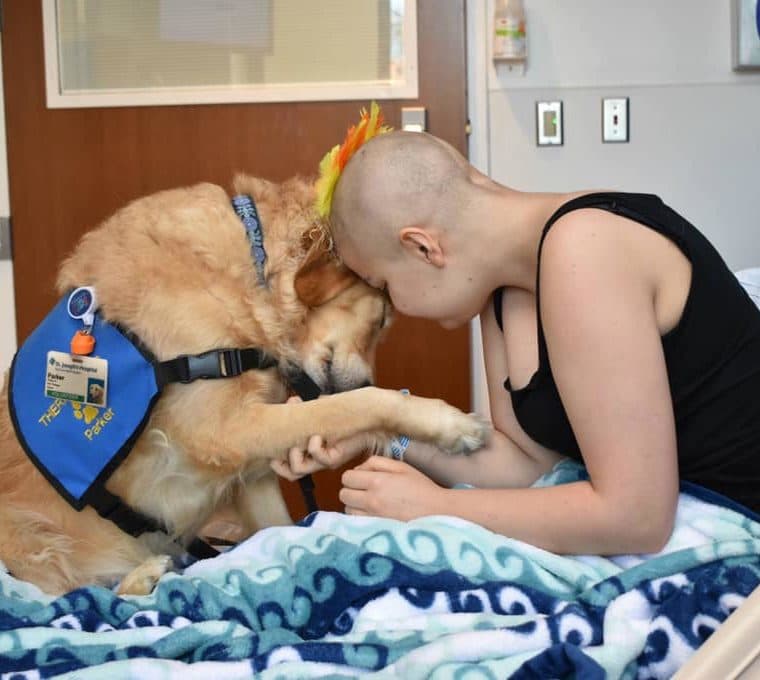 Child Life
The Child Life Program at St. Joseph's Children's Hospital provides Child Life Specialists to assist families in making the hospital experience a more positive one. Their expertise enables their loved ones to receive the support and advocacy the patient needs during critical moments.
Give To The Women's Hospital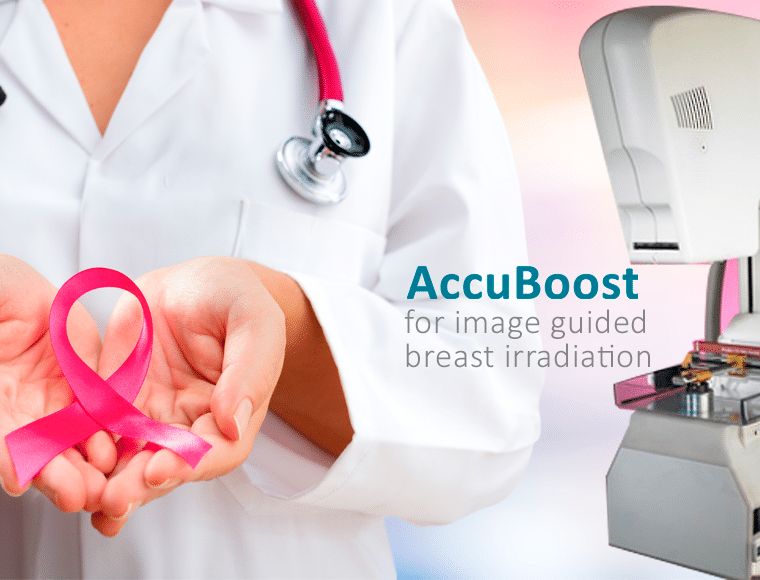 Accuboost
Utilizing real-time image guidance, AccuBoost is designed to accurately target these cells and deliver radiation parallel to the chest wall, providing a treatment "boost" where needed while minimizing the impact on the heart and lungs, and dramatically reducing skin irritation. As a result, patients can expect significantly less unwanted short and long-term radiation side effects and excellent cosmetic outcomes.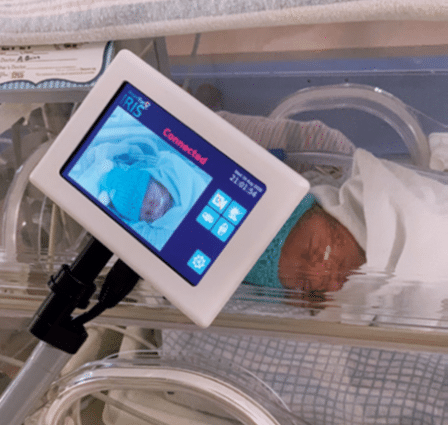 AngelEye
Having a baby being treated in the Neonatal Intensive Care Unit can be an unsettling time for parents. The only place they want to be is by their child's side; yet family or work obligations can mean this isn't always possible and parents are left with a difficult choice. St. Joseph's Women's Hospital is not only dedicated to the health and well-being of the NICU babies entrusted to our care, but also the people who love them. That means we are constantly looking for ways to improve our family-centric approach, like adding an innovative real-time AngelEye camera system that can keep parents in the loop 24/7 no matter where they are.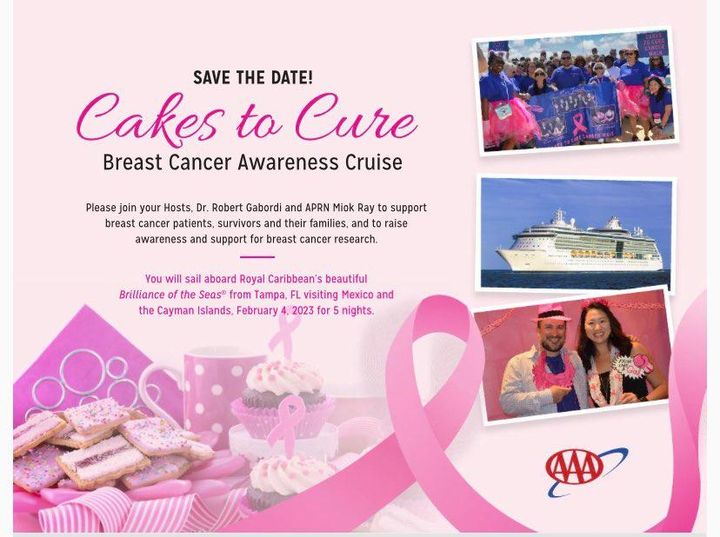 Cakes to Cure
Started by our oncology team at St. Joseph's Women's Hospital, Cakes to Cure assists patients battling breast cancer and supports breast cancer research in Tampa Bay. 100% of the proceeds benefit the Shimberg Breast Center at St. Joseph's Women's Hospital. One of the organizations main goals is to raise awareness. They have started annually partaking in the Royal Caribbean International Cruise which allows survivors to spread awareness at sea. Sail away from Tampa Bay on the second Cakes to Cure Breast Cancer Cruise on February 4, 2023. Click here to see more information about the cruise. Click below to donate toward Breast Cancer Awareness.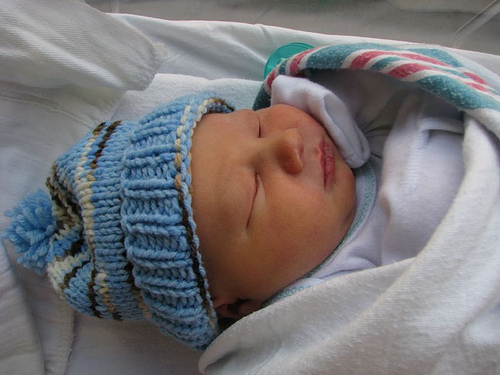 Paula's Project
The St. Joseph's Women's Hospital Labor and Delivery Team celebrates each new life by knitting and crocheting newborn hats. This gift not only honors the newborn, but also memorializes Paula MacDonald, a special nurse who created this meaningful tradition. Supported through donations from the community and the St. Joseph's Hospitals Foundation, the team works diligently to provide each newborn with a special, handmade keepsake.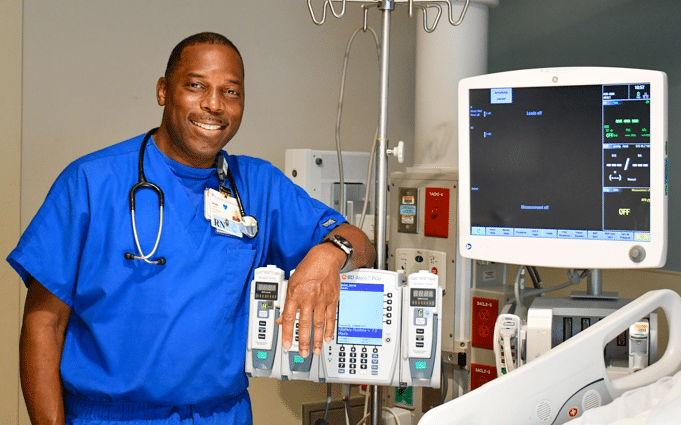 Nursing Education
St. Joseph's Hospitals offers scholarships for health care workers who are interested in enhancing their medical expertise. It is our belief that in order to provide medical excellence and highly trained professional care to our patients, our team members require the resources and tools for further education, research and professional growth.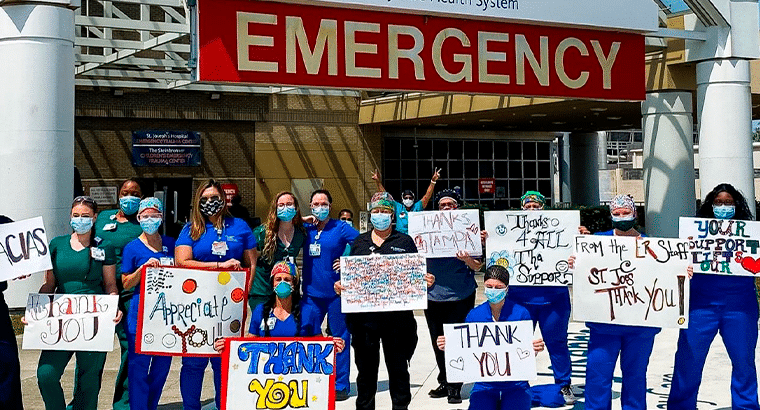 Caregiver Support Fund
Gifts to the Caregiver Support Fund strengthen our ability to support our hard-working teams on the frontlines of the pandemic during these challenging times. In turn, this also helps enhance our team's ability to care for patients with COVID-19 and all other medical emergencies. For more information on how you can make a difference click here.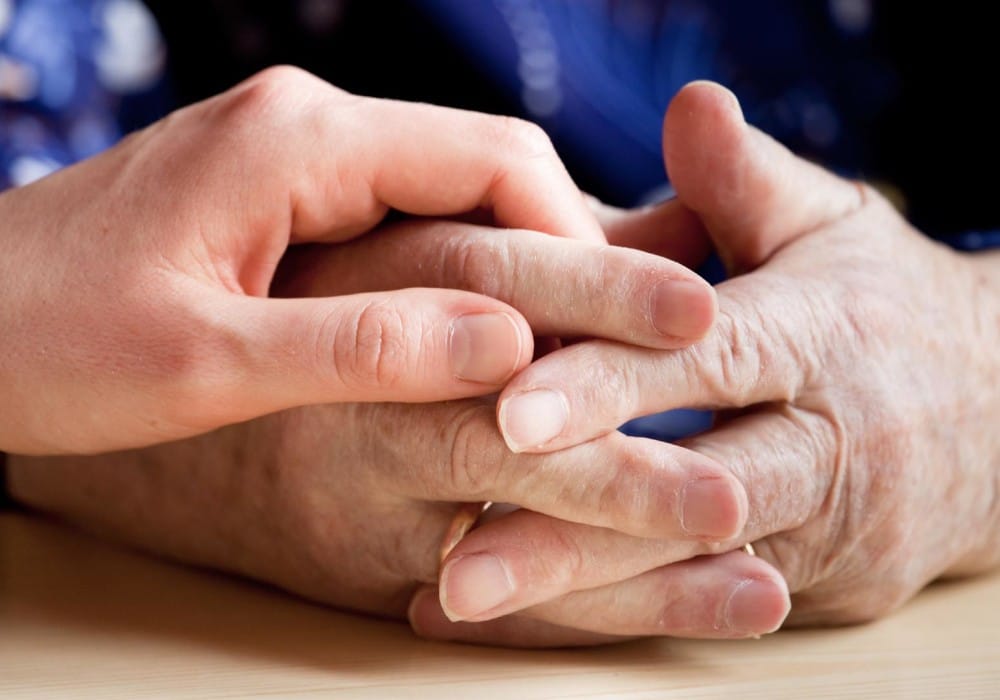 Bereavement Support
St. Joseph's Hospitals continuously strive to provide the highest level of compassionate care throughout all stages of life. There is no greater time for that benevolence than when a family experiences loss. To help families during this difficult time, St. Joseph's provides a number of services to assist with the grieving process.