Annual Golf Classic Raises Funds for St. Joe's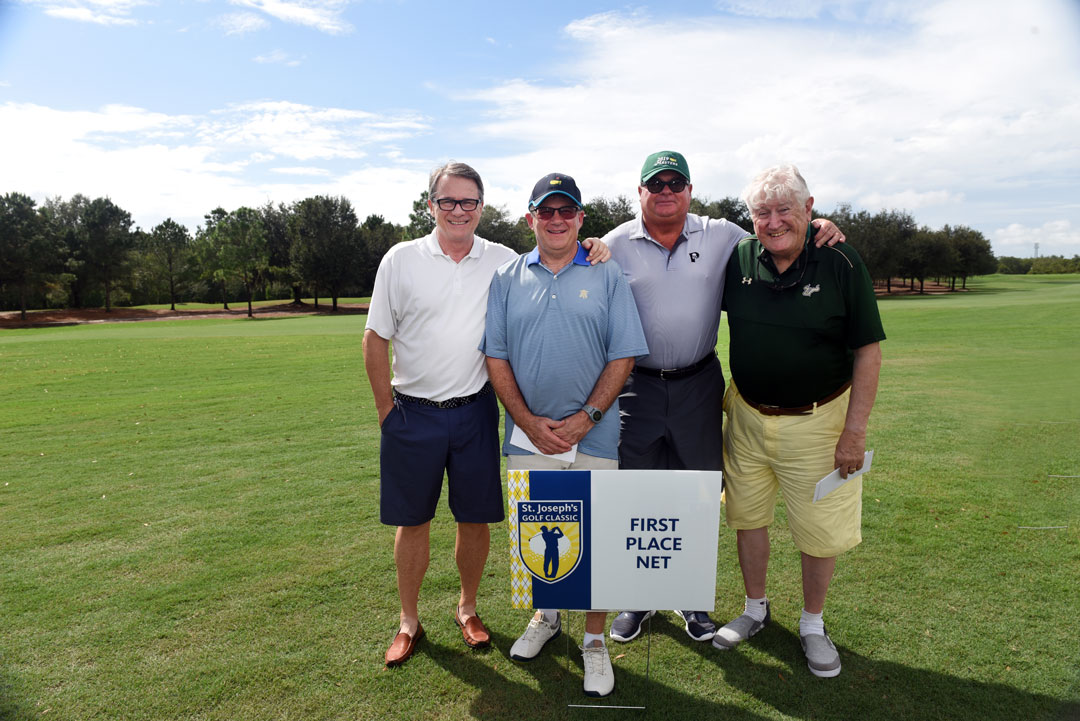 A full field of golfers gathered for an exciting, and very rainy day on Old Memorial Golf and Country Club's beautiful course, raising nearly $125,000 to support St. Joseph's Hospital. Hospital president Kimberly Guy announced that the proceeds would be put to work to purchase the Artic Sun, a temperature management system that cools the body to slow down swelling and damage to the brain after a patient has coded or suffered a heart attack.
Thanks to this year's ALDS Champions, The New York Yankees, we were able to offer a special raffle won by Tom Cummings for a fly-away trip to New York to enjoy a game during the upcoming 2020 season. We appreciate the continued support of our presenting sponsor Barton Malow Construction, former NFL quarterback Vinny Testaverde, our Old Memorial member sponsor, and all the teams and players who help to make the event such a big success every year.