A Team Like No Other Leads to a Victory Like No Other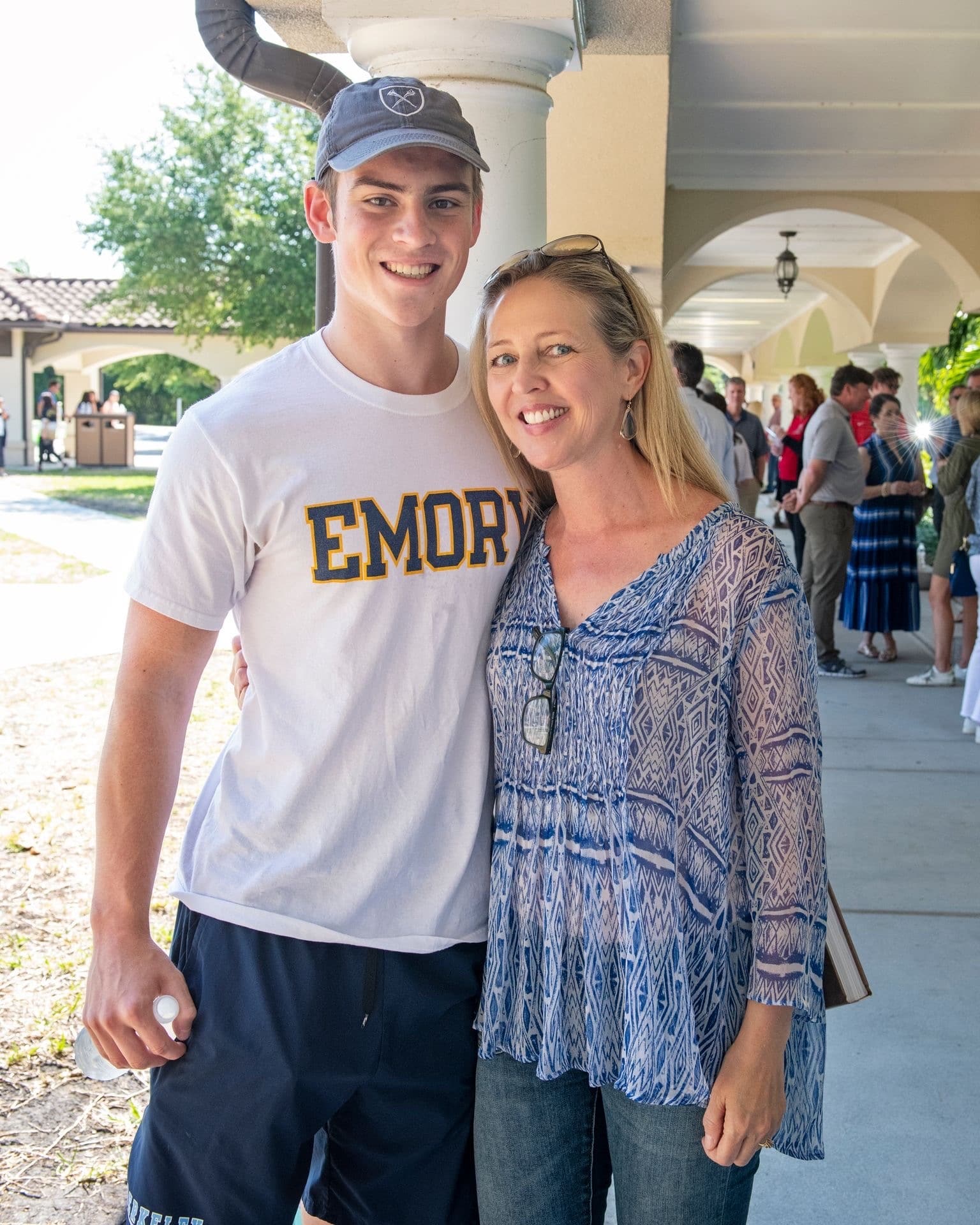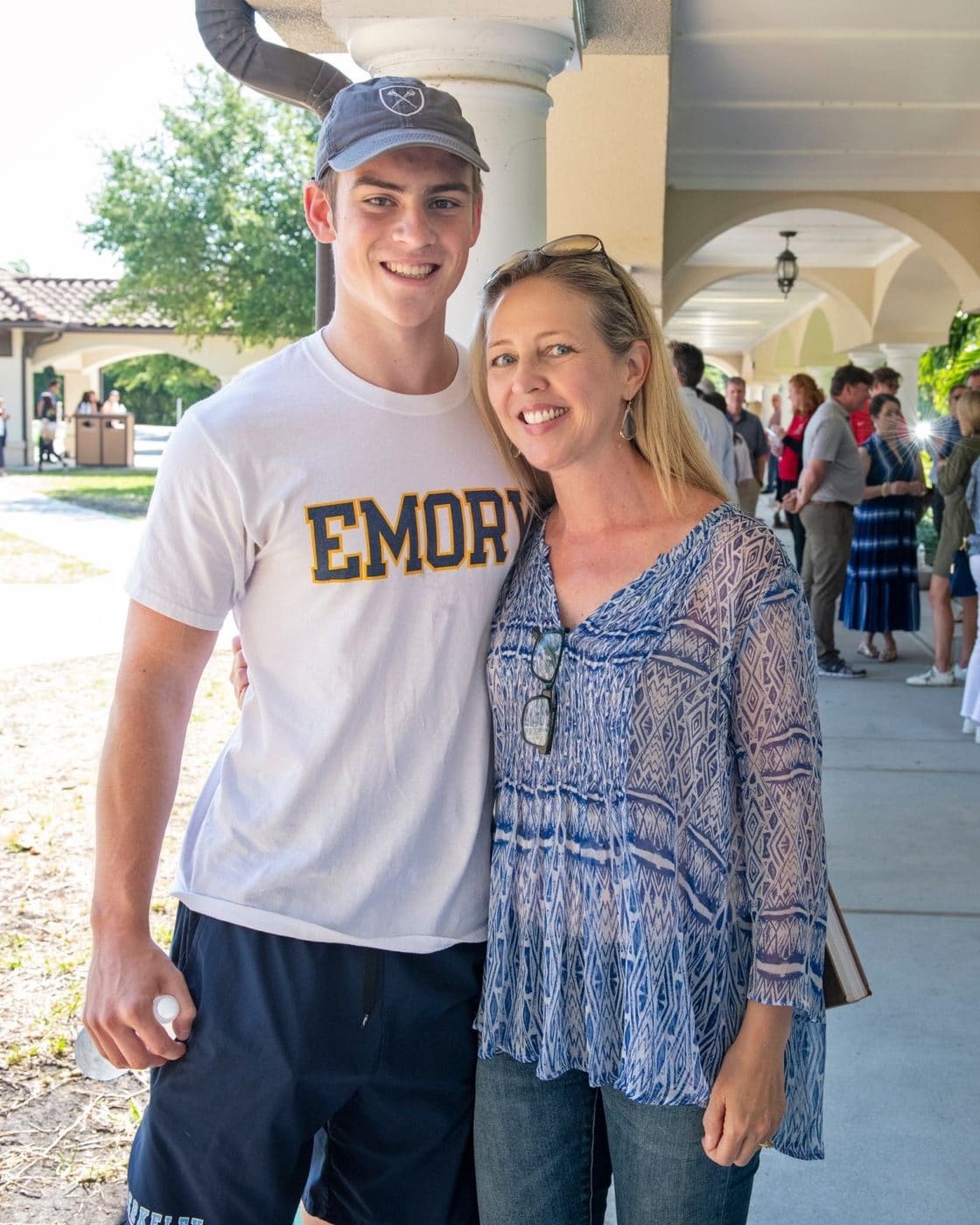 As a linebacker on the Berkeley Prep football team, Jared Watson knew all about teamwork and what it took to secure a victory.
But in late summer of 2019, when his parents spoke the three scariest words he'd ever heard – "You have cancer", he needed a moment to process exactly what that meant. Then he did what he knew best – prepared himself to win the biggest competition of his life. And his "team" at St. Joseph's Children's Hospital fought right along with him.
It was a morning like any other when Jared happened to notice a small lump in his neck. Though he was used to various bumps and bruises from his athletic endeavors, this felt different, and the then 17-year-old uncharacteristically urged his mom to make an appointment to see his pediatrician.
"I'm the mom of three boys," shares his mom, Michele, "and boys never ask to go to the doctor! So, his request unsettled me a bit, but I still felt like there was nothing to worry about."
Any fears were soon relieved when Jared's pediatrician said his bloodwork and ultrasound showed nothing of concern. Still, she wanted him to return in three months for a follow-up visit.
Bolstered by the seemingly good news, and feeling as healthy as ever, Jared focused on his daily workouts outs and practices and enjoyed another fall season playing with his team.
December rolled around and Jared's follow-up appointment revealed the lump had grown slightly. His pediatrician recommended consulting with a surgeon just to be sure all was okay.
It wasn't.
A surgical biopsy revealed that Jared had a rare type of cancer: Non-Hodgkin's Follicular Lymphoma.
"I remember when the doctor called to give us the results, I was speechless. I heard the word cancer and nothing else registered. It was all a blur," recalls Michele. "Having to tell Jared was one of the hardest things I've ever done."
Jared was understandably rattled.
"When you hear those words, it's hard to describe what you feel. These are things that always happen to someone else. But from the moment we knew what we were up against, I felt like St. Joe's had my back."
Jared endured two 4-day stays at St. Joseph's Children's Hospital for chemotherapy, with daily outpatient chemo treatments in between that had him wishing for the relative ease of workouts in 90-degree heat.
Still, he credits the nurses and doctors for keeping him upbeat. What struck Jared most was the sense of community, a feeling of 'we are all in this together'. That team environment was comfortingly familiar, even if the playing field was different.
From aromatherapy to visits from therapy dogs, there was always something going on to raise his spirits and the atmosphere was filled with hope and healing. Jared says he especially appreciated how his doctors treated him like an adult, and how they patiently spent as much time as he and his parents needed when explaining his initial diagnosis and all the tests and treatments ahead.
"Everyone there gave me so much attention. They all knew my name, knew I played football, and took the time to just talk to me as a person, not just a patient."
His mom concurs, "Everyone is so positive and light. No matter what else is going on they make sure all the patients and their families feel comfortable and relaxed – well, as relaxed as possible."
Fortunately for Jared, his cancer was caught early and he was soon ringing the "I'm done with treatment" bell surrounded by all those at St. Joseph's Children's Hospital who supported him along the way.
His mom says it was a bittersweet moment. "Of course, I was thrilled he was ringing that bell. But when you leave the hospital, you feel like you are leaving family. It sounds so cliché but it's true. You go on this journey together and the staff just all made it bearable. More than bearable, they made it beautiful, if that makes any sense."
Thanks to St. Joseph's Children's Hospital Jared was able to eventually rejoin his teammates for his senior year playing the game he loves. Now, cancer free for over a year, he looks forward to starting a new chapter at Emory University this fall, and is forever grateful to his St. Joseph's Children's Hospital team for helping him achieve a victory like no other.