A Ray of Sunshine Shines Light on the Art of Giving Back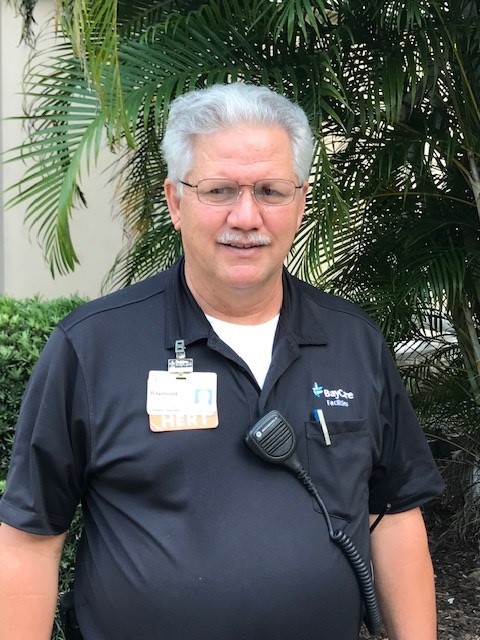 Raymond Rouch has been a Team Member of the St. Joseph Hospital for more than a quarter of a century. He is stationed at St. Joseph's Hospital as a facilities coordinator. He observes the compassionate care every day that St. Joe's prides itself on upholding.
Raymond's perception of St. Joe's, however, goes much deeper than just seeing the nurses, doctors, and health care workers firsthand treat him respectfully. Raymond received a grant twenty years ago to assist his family during a challenging time in his life. This grant made a massive difference to Raymond during that period, and he is forever grateful for St. Joe's.
Since Raymond had received this financial assistance twenty years ago, he has been paying it forward by donating to the Team Member Giving campaign annually. He has not even missed a year!
Raymond states, "All St. Joseph's Team Members, treat you and respect you the way you want to be treated and respected." Raymond even saw this respect firsthand a few years ago when his son acquired a bone infection and was hospitalized for twelve days at St. Joseph's Children's Hospital. Raymond ended up living at St. Joe's to stay beside his son as he recovered from surgery to treat the infection. Raymond said, "Many of the Team Members did not even know I was an employee of St. Joseph's Hospital, they treated my son, but they also treated and assisted me as a father." Experiencing that compassionate care as a father inspired him to tell his story about why he contributes to the Foundation. He thinks that "Paying it forward is worth more than GOLD."