A Good Neighbor with a Big Heart: How Fintech is Helping Kids Like Gianna Smile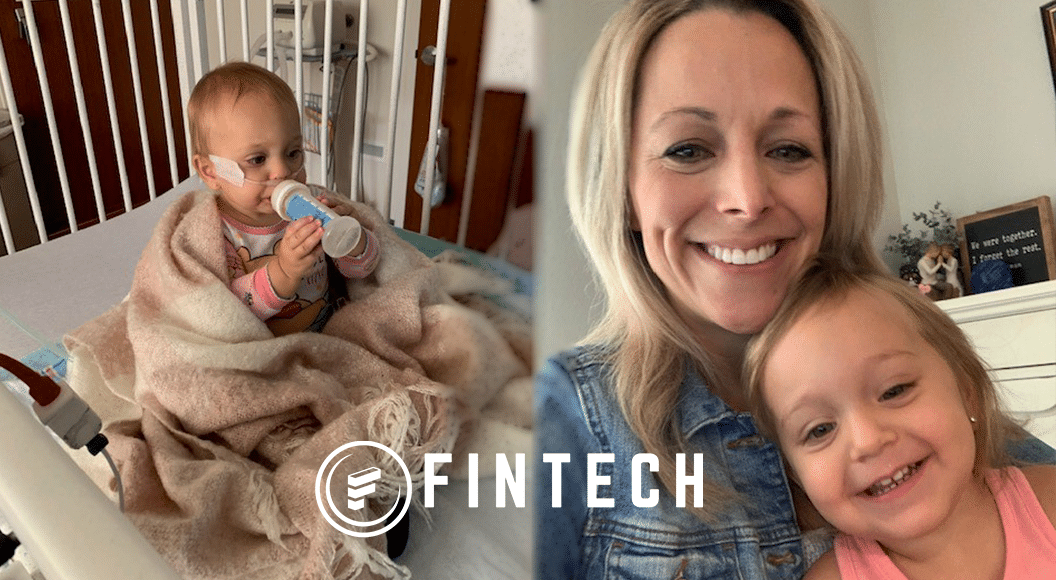 When Fintech employee Jolene LaBarbera was tapped to be part of the company's newly created community outreach team, she couldn't wait to get started on their first project: an employee giving initiative benefitting St. Joseph's Children's Hospital.
"Knowing we would be helping the children's hospital was very personal to me, because last spring, that's exactly where I found myself when my one-year-old daughter was having trouble breathing."
As a first-time mom, a trip to the ER with her young daughter, Gianna, was upsetting and overwhelming – until she was welcomed so calmly and patiently by the staff, who made them feel like they were the only people there.
"The way they treated Gianna, who was way too young to understand what was going on, it was just amazing to watch. They got her to relax — and smile! As a parent that meant the world to me."
Diagnosed with human metapneumovirus, a close cousin of RSV, Gianna needed a breathing tube during the course of her five-day stay, a scary prospect for both her and her mom. But St. Joe's Child Life Team made sure to keep her pre-occupied with toys, movies, laughter, and love.
For Jolene, it made all the difference. That's why being a part of Fintech's plan to partner with St. Joseph's Children's Hospital has been especially gratifying.
"I knew she was getting the very best medical care. But experiencing first-hand just how important the emotional care was to my daughter's recovery made such an impression on me, so I love having this way to give back."
According to Jolene, Fintech's culture has always been one of support. "We support each other, our clients, and our community. The people here are inspiring in so many ways, and a lot of that trickles down from our leadership. Formalizing our support of St. Joe's with this new initiative is just an extension of that culture."
First up on the agenda is their Give Back Program, a payroll campaign where employees can have their donation automatically deducted from each paycheck. After only a few weeks nearly 35% of the staff has generously signed up, keeping Fintech well within reach of their 55% participation goal.
When asked how she feels about Fintech's community outreach, Jolene is quick to reply.
"It makes me really proud and just feels good all around. As a mom, it feels good to know St. Joe's is here for me and my family. And as a Fintech employee it feels good to work for a place with such a big heart that truly cares about me and the community they belong to."
In addition to her paycheck contributions and volunteering her time, Jolene is focused on being the best advocate she can for the newly developed program both internally and externally.
"The response from our team members has been wonderful. And personally, I can think of no better way to say thank you than to do my part to help make sure SJCH is there for other kids the way they were there for Gianna."
In 2021, Fintech hopes to raise $10k for SJCH through their Give Back program, with plans to grow it year over year and encourage other companies in Tampa Bay to do the same.
Consistently ranked as one of Tampa Bay's best places to work, Fintech's leadership and employees exemplify what it means to truly care for one another — and they look forward to caring for the children at St. Joseph's Children's Hospital for many years to come.