43 Years of Devotion to Giving Back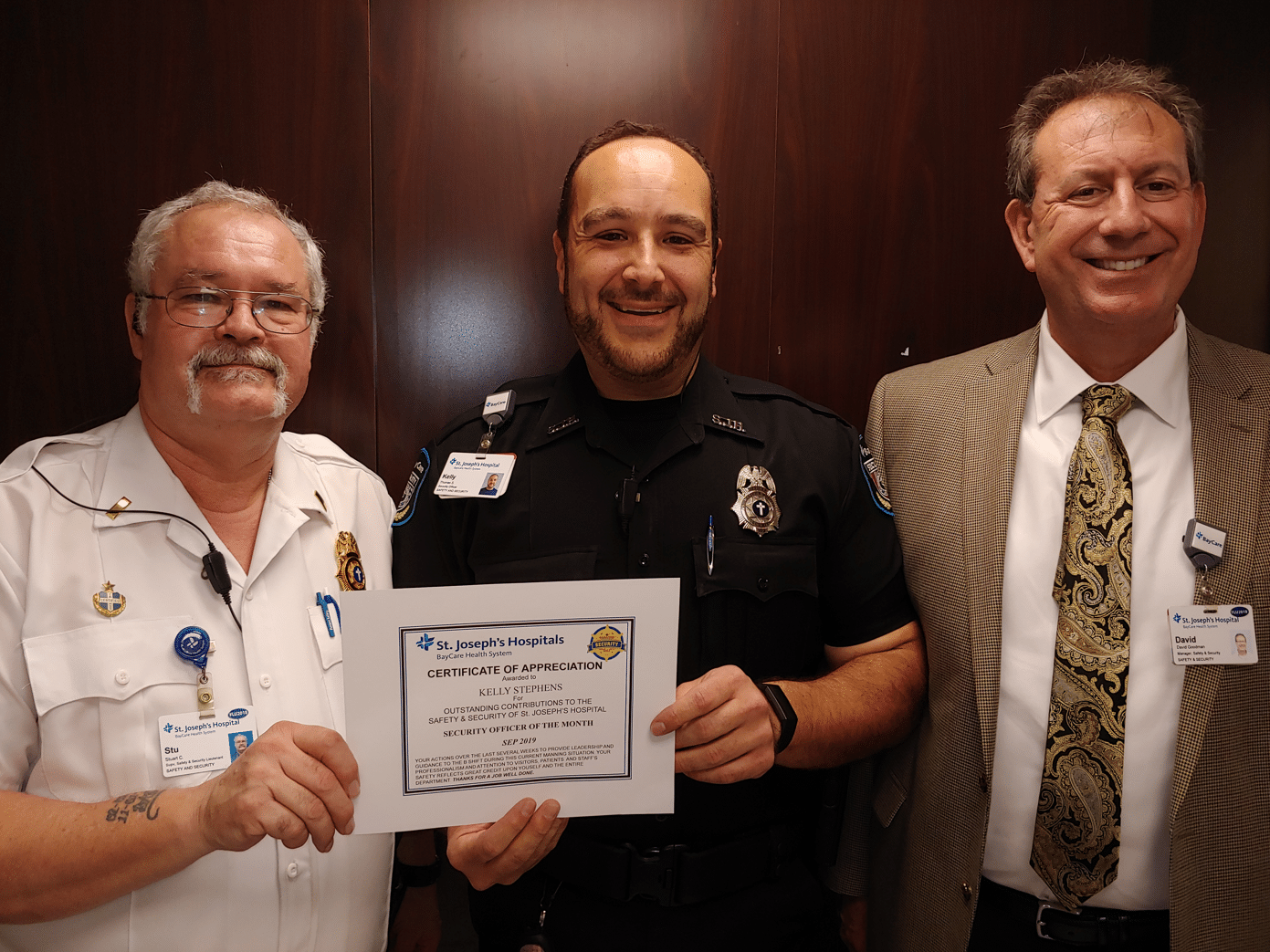 Stuart Crook was proud to serve the U.S. military for twenty years protecting our country. He was an E6 sergeant in the Air Force before finding his home at St. Joseph's Hospital. Stuart always has been a natural giver, especially in the military, where he started giving back to the combined federal funding campaign. He continued the tradition of giving when he joined St. Joe's in 1998 where took his military talents and put them to good use by keeping our Team Members and patients safe our St. Joseph's Hospital, Women's Hospital, and Children's Hospital. In his current role is Safety and Security Supervisor, his day-to-day tasks include managing other uniform officers, communicating with vendors for supplies and deliveries, and overseeing the welfare of visitors and patients.
Stuart says, "Every day is a different task, but each task revolves around protecting the wellbeing of our patients and Team Members."
Since arriving at St. Joseph's Hospital twenty-three years ago, right from the start, he contributed back to the Foundation with a monthly donation. He has never missed a year!
When Stuart was asked why he chose to pay it forward, he stated, "I see the direct impact and support the Foundation gives the Hospitals. I have seen nurses and techs who received grants and scholarships that have successfully allowed them to climb the ladder in their own career. Personally, I have benefited from the breakfasts given to us weekly during this challenging time, and the food has kept our spirits high. The Foundation's assistance doesn't go unnoticed at the Hospitals."
Stuart encourages everyone to jump on this heart-felt bandwagon of giving back and plans on continuing his commitment to making a difference in 2022.